Criticism continues to fly at beleaguered Miami head coach Golden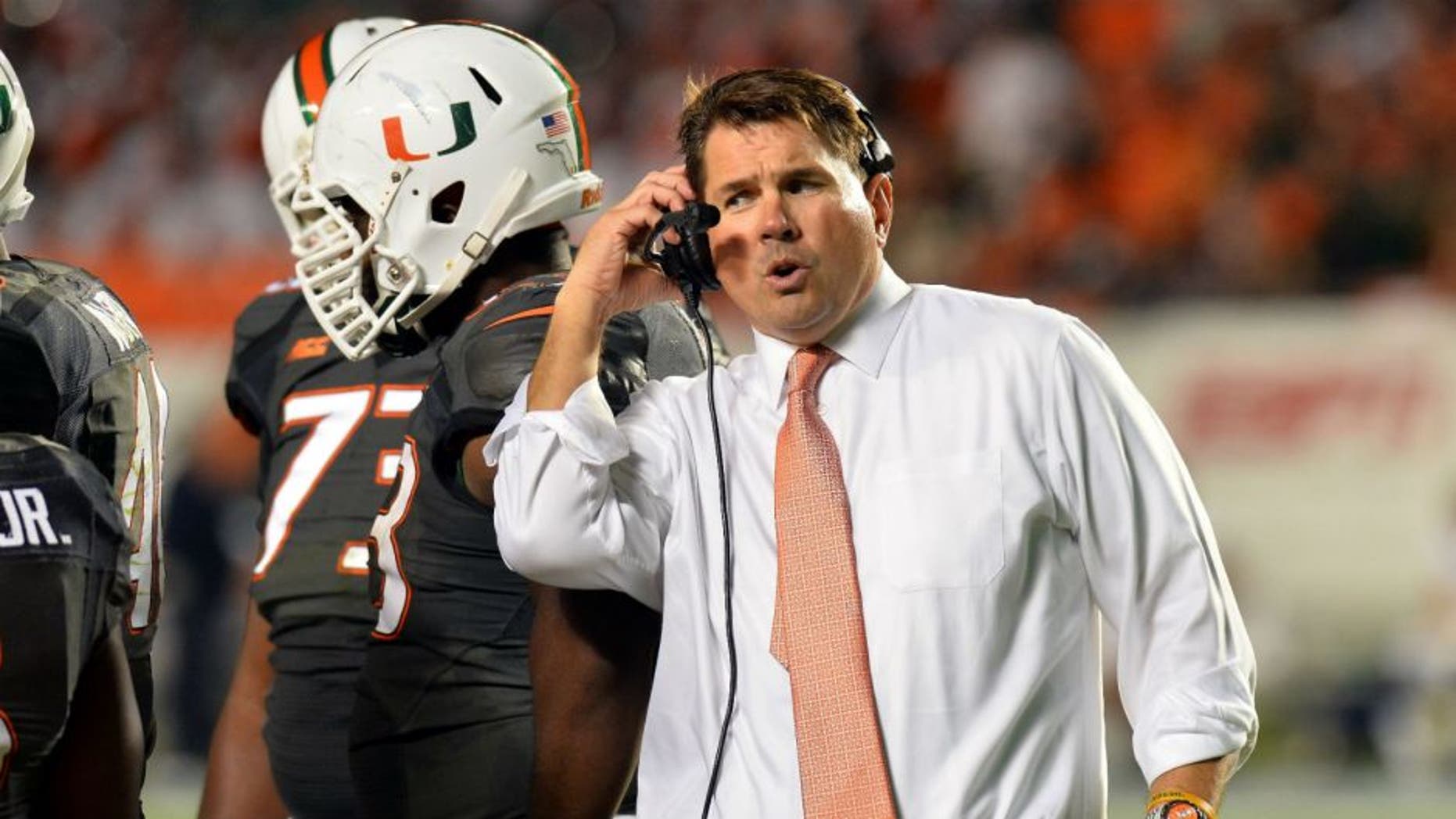 Golden's hot seat is scorching at this point. Steve Mitchell USA TODAY Sports
Another week, another anti-Al Golden banner flying over Sun Life Stadium in Miami.'
The latest installment of the airfare propaganda said, "Our pilot has as many top 25 wins #FireAlGolden." This was flown over the stadium prior to Miami's contest against No. 6 Clemson.
Miami legend Warren Sapp also went to social media, posting his displeasure over Golden as the coach on Twitter.
It's been 17 years since an unranked Miami team beat an AP Top-10 team. It doesn't appear as if this streak will end anytime soon. At halftime, the Hurricanes are down by a score of 35-0.