Cowboys, Rams brawl -- Dez gets punched in face but finds earring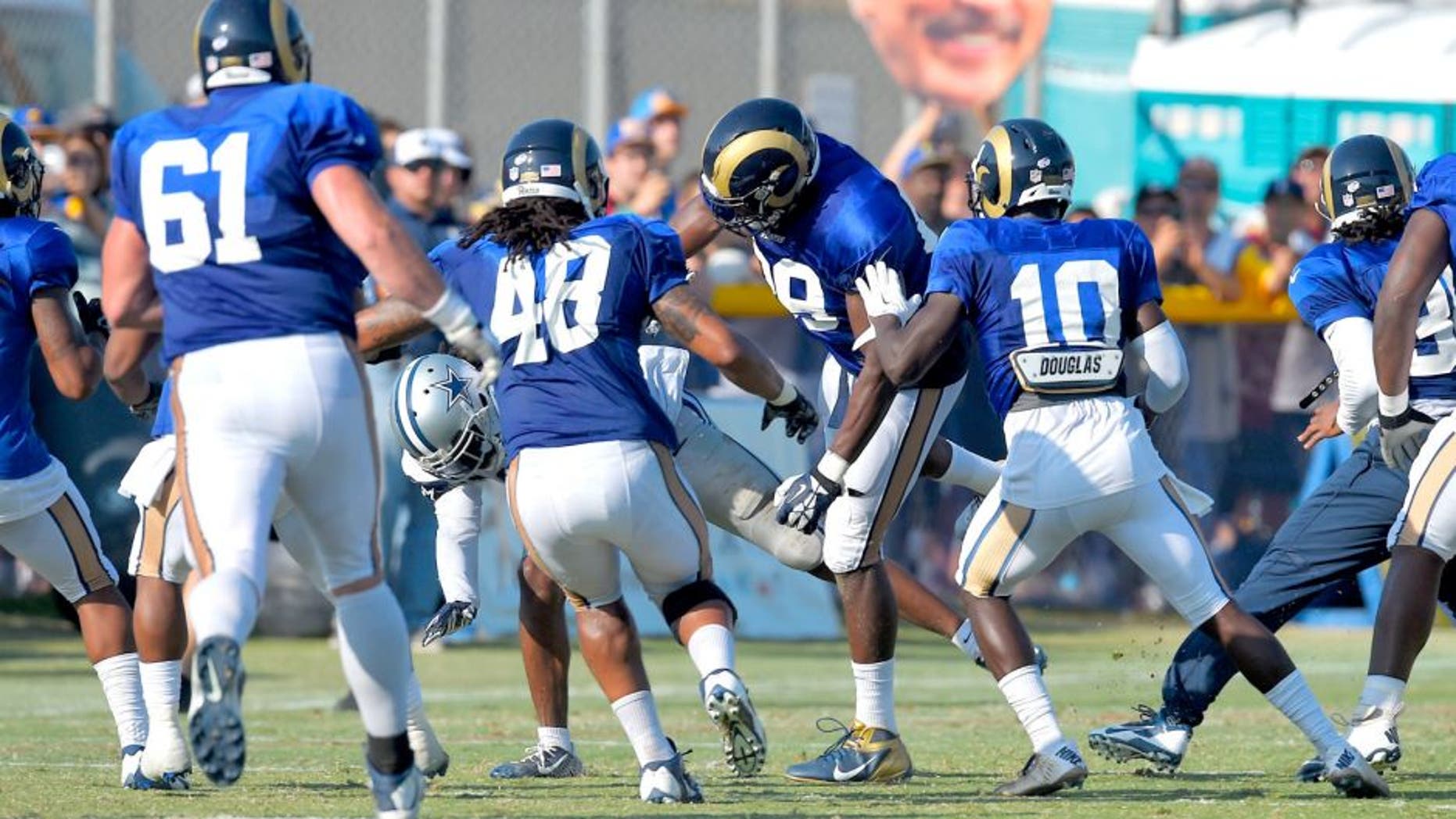 Well, at least the Cowboys are fighting with other teams now.
A couple weeks after brawls broke out among teammates at one of Dallas' first practices in Oxnard, Calif., the Cowboys on Tuesday got into a series of brawls with the St. Louis Rams, who were in Southern California for a series of joint practices.
According to Brandon George of the Dallas Morning News, there were actually three brawls. While the fight in the video below does not look much different than other large scraps between practicing teams, it got a little scary toward the end when a large scrum of players fought right alongside the fans who were watching alongside a fence.
Perhaps even scarier for the Cowboys, this video appears to show star receiver Dez Bryant being punched in the face by a player wearing No. 45 on the Rams.
The current rosters on the Rams website lists two players with No. 45, cornerback Imoan Claiborne and fullback Zach Laskey.
The good news for the Cowboys, or for Bryant at least, is that a security guard found his diamond earring lost in all the fighting.
After the brawl, both clubs decided to end the practice.
Here are some tweets that captured the brawls as they happened, as well as the aftermath.
You'll notice in several of those tweets and videos the names Tyler Patmon and Dez Bryant. Those were the main two combatants in that intrasquad brawl in the early days of Cowboys camp.