Cowboys coach Jason Garrett believes Jerry Jones is a first-ballot Hall of Famer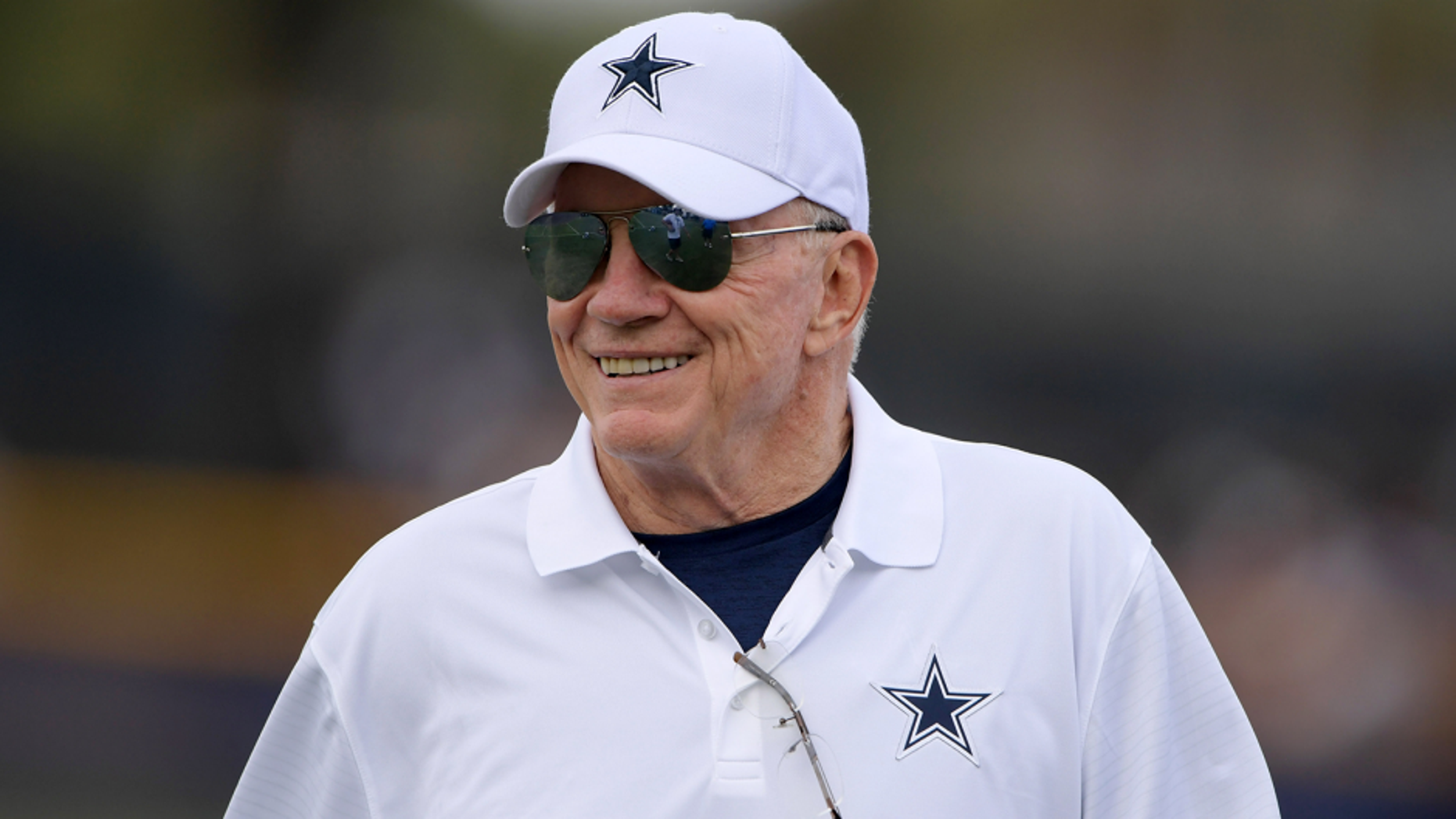 You could question Jason Garrett's play-calling from time to time, but the Dallas Cowboys head coach is no fool. When asked whether Jerry Jones belongs in the Pro Football Hall of Fame, Garrett didn't hesitate to back his boss.
"For me, he's a first-ballot Hall of Famer," Garrett told the Fort Worth Star-Telegram on Tuesday. "If you think about the impact he's had on this league since 1989, it's way above my pay grade but I know he's had a huge impact in how we do TV contracts, how we market teams, I think he's helped grow this league as much as any owner I know of. There's no question the league is very different now than it was in 1989 and he's been in the forefront of so many of these big changes, these big developments, this growth that we've had. I just think he's done an amazing job."
There's no denying Jones' impact on the league, from convincing owners that TV networks would pay big bucks to televise games in the early '90s to landing an agreement with the NFL that would allow the Cowboys to sign licensing deals that competed with league-wide sponsors.
Oh, and there's the fact that he was in charge during the Cowboys' three Super Bowl titles in the '90s. But Jones also ran Jimmy Johnson out of town despite the head coach being instrumental in constructing those legendary Cowboys teams of the 1990s.
The Hall of Fame contributor committee will vote next week on who will be placed on the ballot for induction next year. The ballot includes Jones, Broncos owner Pat Bowlen, former Giants owner George Young, former NFL commissioner Paul Tagliabue and former general manager Bobby Beathard.