Corey Kluber dominant for Tribe in perfect-game bid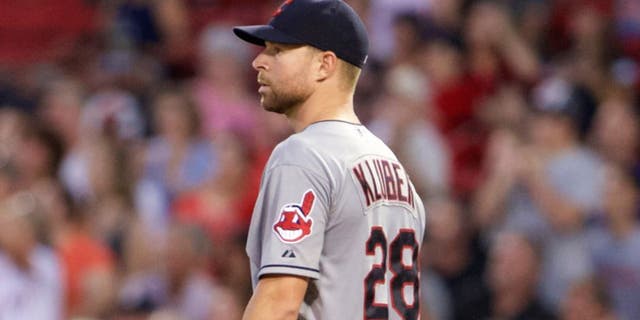 Corey Kluber flirted with perfection Monday afternoon, going toe-to-toe with Cubs ace Jon Lester in a pitcher's duel that exceeded expectations.
While his perfect-game bid didn't end the way he had hoped, Kluber was completely dominant in the Tribe's 2-1 loss to the Cubs.
The reigning Cy Young winner racked up 11 strikeouts with no walks in 7 2/3 innings and held the Cubs hitless until the sixth, when he gave up a bloop single to David Ross.
Kluber's performance on Monday was one of his most impressive starts of the season.
Check out the highlights, including Kluber's 11 K's, by clicking here.

The Indians now head back home to kick off a two-game series against the Milwaukee Brewers on Tuesday.