Cops: Tennessee OL tried to entice 'child' with lewd pics, faces 5 charges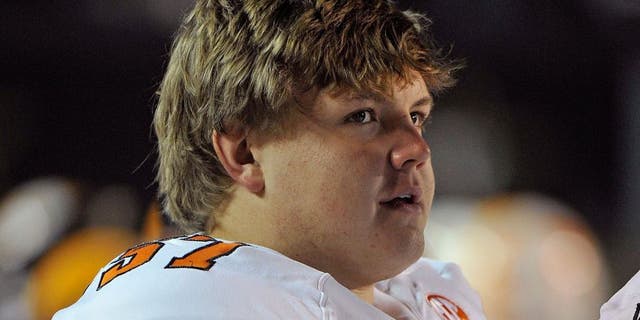 Tennessee offensive lineman Mack Crowder was arrested Tuesday night in Pinellas County, Florida, for allegedly sending sexual pictures to someone posing as a 14-year-old girl.
Crowder faces five charges, one for the use of a computer to solicit a minor and four for sending "four photographs of his sexual organ to the 'minor'," according to the Pinellas County Sheriff's Office arrest report.
The report also says Crowder repeatedly tried to solicit the 'minor' to engage in sexual acts with him during their conversations, which began on Jan. 21. Eventually, Crowder and the person he was communicating with online agreed to meet at an undisclosed Pinellas location, where he was arrested and charged.
Police say he admitted sending the photos and being aware the person he thought he was communicating with was 14 years old. The report says he was taken to Pinellas County Jail without incident.
The arrest is part of Operation Wayfarer, an ongoing operation by the sheriff's office that "targets adult males that are seeking out underage females on the internet for the purpose of engaging them in sexual activity."
Crowder's bond has been set at $50,000, according to WFLA.
Crowder, 23, started three games for the Volunteers in 2015, his fifth and final season with the team.