Colts wideout Donte Moncrief vows to help daughter of ex-teammate who died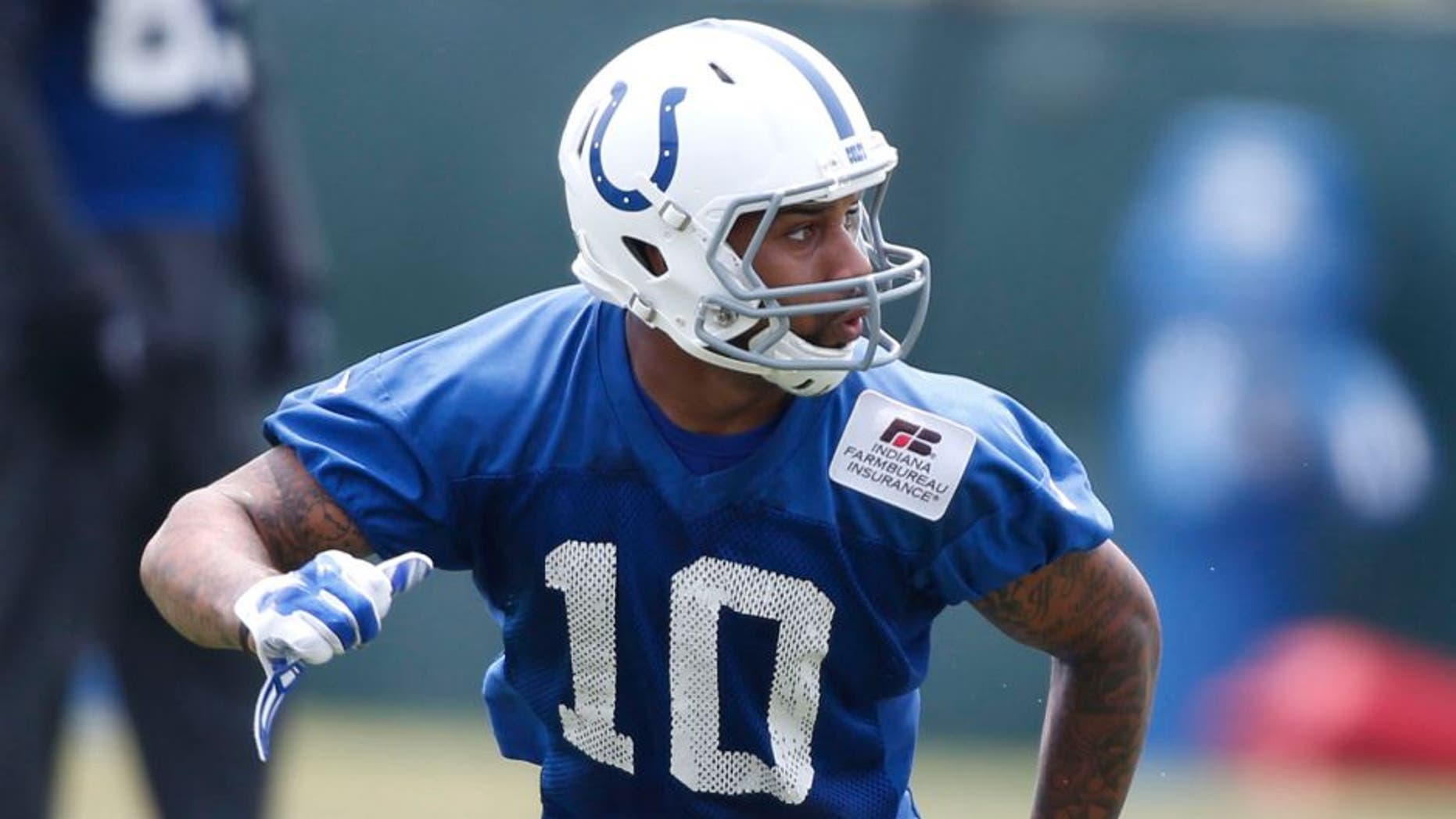 Indianapolis Colts wide receiver Donte Moncrief was shocked when he learned that his former teammate Zurlon Tipton died after accidently shooting himself in June. Moncrief's grief quickly turned to concern when he thought of Tipton's young daughter Zoe growing up without a father.
And the third-year Colts wideout is ready and willing to help Zoe.
"That comes from being from the South," Moncrief, who was raised in Raleigh, Miss., told ESPN. "Wanting to help people and always give back. Like my dad always says, it's better to give than receive. I look at it as if she's my daughter and I want to make sure she's well taken care of. I know that's something he would do for me."
Moncrief, 22, and Tipton spent the past two years with the Colts. Tipton appeared in 16 games during that time, gaining 38 yards on 15 carries before the team released him last December. According to the report, Tipton and Moncrief became good friends during their brief time in Indianapolis, spending time bowling and playing pool.
Their lockers were even in close proximity.
"Our lockers were near each other," Moncrief said. "In the meetings his seat was right in front of mine. He would say things like, 'Look up, you're shining like a light.' We see those spots and me and [T.Y. Hilton] be like, 'Man, wish Tip was still here.'"
Moncrief put up some solid numbers in 2015, finishing with 64 catches for 733 yards and six touchdowns. His focus now turns to Zoe, but he knows Tipton is keeping a close eye on those he loved.
"He's still here watching over us," Moncrief said. "He's joking, rapping, singing and walking around with his shirt off like he's cut up. That's just him. He's keeping everything going."