Colts sign their first-round draft pick, safety Malik Hooker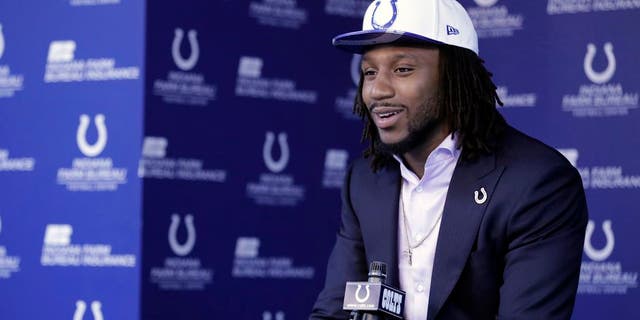 INDIANAPOLIS -- The Indianapolis Colts have signed first-round pick Malik Hooker, a safety from Ohio State who was drafted 15th overall.
Hooker, who is 6-foot-2 and 205 pounds, was an Associated Press first-team All-America selection last year. He started all 13 games for Ohio State and had 74 tackles and seven interceptions. He returned three interceptions for touchdowns.
Hooker underwent surgery in late January to repair two injuries suffered last season, a torn labrum and a hernia. The Colts selected Hooker in a bid to add playmakers to their secondary; they also took Florida cornerback Quincy Wilson in the second round.
The Colts have now signed six of their eight draft picks. Hooker's signing comes a day after the Colts signed fourth-round pick Marlon Mack, a running back from South Florida.
Brian Spurlock | Brian Spurlock-USA TODAY Sports