Colts sign 18 rookie free agents, including Griffey Jr.'s son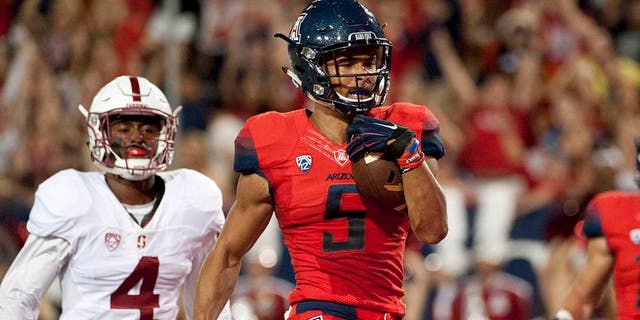 INDIANAPOLIS -- The Indianapolis Colts have signed 18 undrafted rookies, including receivers Trey Griffey and Jerome Lane, whose fathers were pro athletes.
Griffey, the son of baseball Hall of Famer Ken Griffey Jr., finished his career at Arizona with 79 catches, 1,241 yards and six touchdowncatches. He was selected by the Seattle Mariners in the 2016 baseball draft.
Lane's father, also named Jerome, played in the NBA and broke a backboard in college at Pitt. The younger Lane was drafted out of Akron.
Indy also signed offensive linemen Deyshawn Bond, Christopher Muller and Jerry Ugokwe; tight ends Darrell Daniels and Colin Jeter; receivers Johnathan "Bug" Howard and Bruce "JoJo" Natson; running backs Dalton Crossan and Brandon Radcliff; long snapper Thomas Hennessy; cornerback Reginald Porter; punter Rigoberto Sanchez; linebacker Garrett Sickels; defensive end Jhaustin Thomas and quarterback Phillip Walker.
Brian Spurlock | Brian Spurlock-USA TODAY Sports