Colts seeking consistency from NT Chapman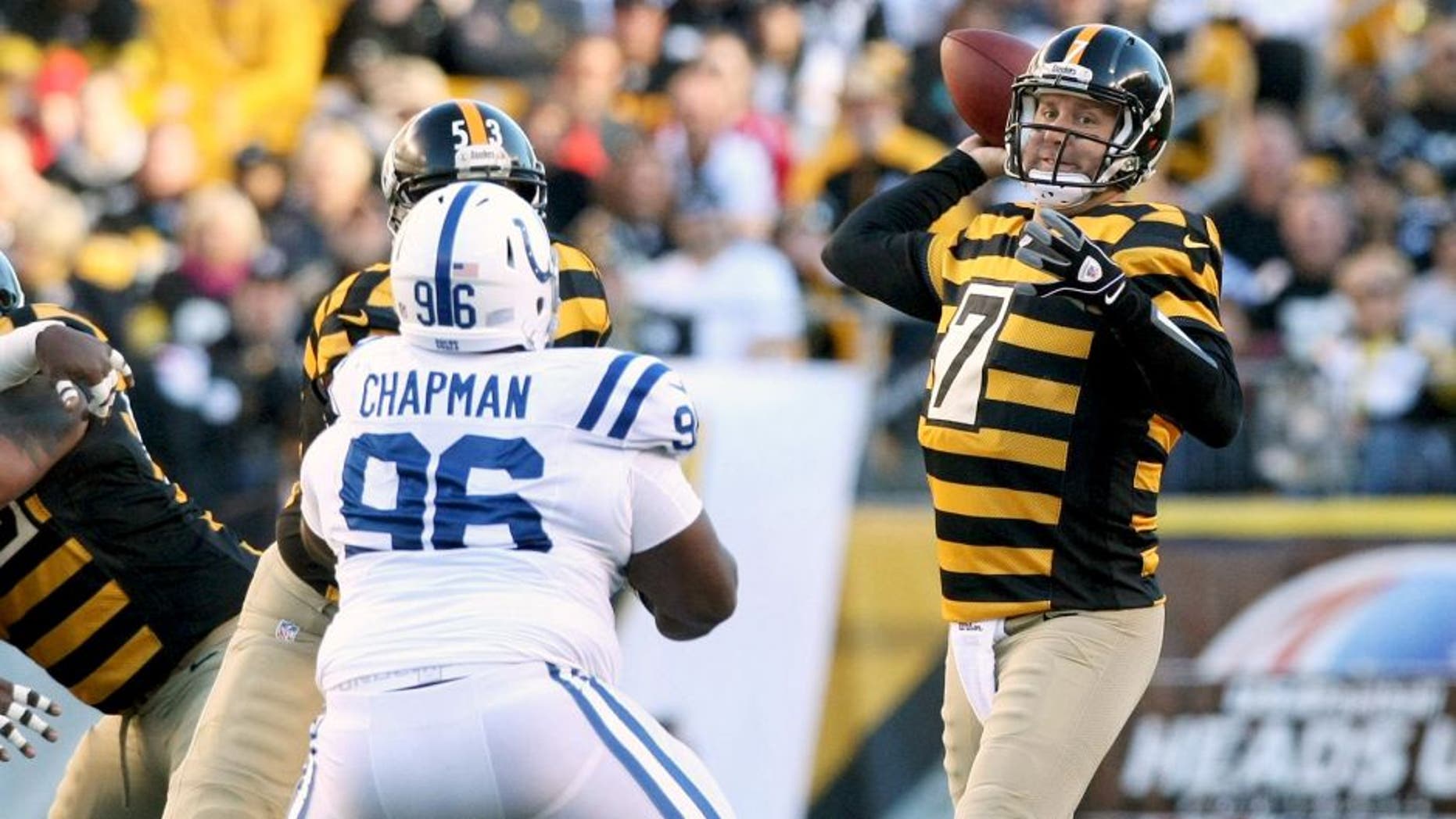 Improving the Indianapolis Colts' run defense was an offseason priority for head coach Chuck Pagano. With that in mind, the team is looking for improved play from the man tasked with anchoring the middle of the defensive line, nose tackle Josh Chapman.
The six-foot, 340-pound Chapman started 15 games last season, putting up modest numbers. The 26-year had 21 tackles and one forced fumble in 2014. It's clear Pagano and the Colts are expecting more.
"That position is vital to our run defense and to the success that we have on defense," Pagano said, via ESPN. "Those guys have to be stout. They have to be able to knock them back and create a new line of scrimmage. Josh has shown flashes of that, but now it's consistency. We need consistency, not only from him but everybody on the defensive side of the football. We have to communicate and be on the same page. Everybody has got to do their job."
Indianapolis finshed 18th against the run last season, but have struggled stopping the New England Patriots on the ground the last three times the teams have met, including last season's AFC title game.
The Colts' fifth-round pick in 2012, Chapman faces competition for playing time if he doesn't produce. Indianapolis drafted rookie David Parry in the fifth round this year and also has veteran Montori Hughes on the roster.
"I feel every year is a big year for me," Chapman said. "Play is going to speak for itself. Be the man in the middle, dominate in the middle and create havoc in the middle. That's what my job is to do, and that's what I'm going to do."
(h/t ESPN)