Colts' Reggie Wayne continues climbing yards receiving chart by passing Cris Carter for No. 9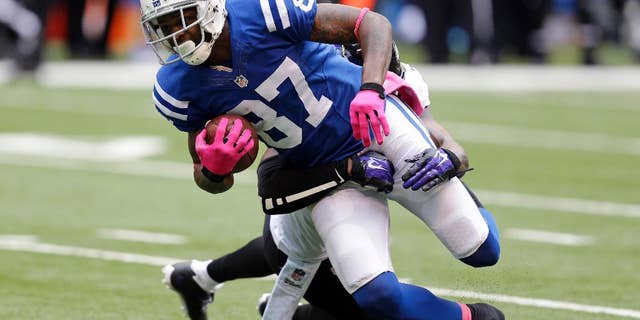 INDIANAPOLIS – Reggie Wayne keeps moving up the receiving charts. On Sunday, he passed Hall of Famer Cris Carter for No. 8 on the NFL's career list in yards receiving.
Wayne caught five passes for 34 yards in the first quarter, giving him 13,904 yards, 5 more yards than Carter gained in his career. Wayne also extended his NFL record of consecutive games with three or more receptions to 76.
And Wayne may not be done. Hall of Famer James Lofton is eighth on the NFL's career list with 14,004 yards.
___
Online: AP NFL website: www.pro32.ap.org and www.twitter.com/AP_NFL