Colts punter explains how one night of wild partying actually saved his NFL career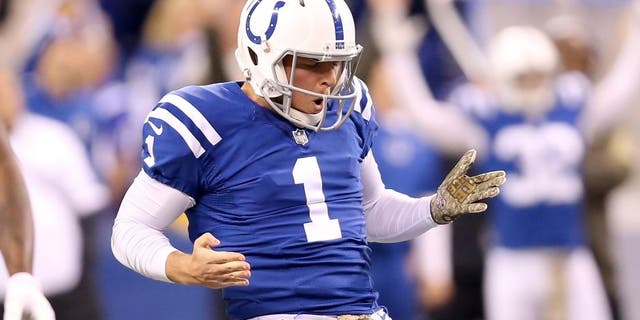 Indianapolis Colts punter Pat McAfee nearly partied his way out of football before his career really got started. Today he dabbles in stand-up comedy and enjoys himself but nearly lost it all shortly after entering the league, and credits one particularly wild night on October 20, 2010 with reversing his course.
That night he ordered 100 shots of tequila because he "wanted every single person in the bar to have a shot," swam in a canal and ended up in jail. The Indianapolis Star's Zak Keefer describes the scene:
The ensuing police report remains an all-timer. After stumbling upon a shirtless McAfee in a parking lot, the cops asked him why he was wet. "It was raining," he replied. They asked him where his shirt was. "In the water," he replied. They asked him how much he had to drink. "A lot 'cause I'm drunk," he replied.
Keefer also spoke with McAfee, now age 29, about the infamous night. He felt humiliated, got fined and suspended one game and forced to examine if in-season partying was more important to him than a sport he'd devoted his life to.
"If it wasn't for that evening, I certainly wouldn't be in the NFL right now," McAfee said. "I wouldn't have been able to keep up with how I was living and still perform at a good level."
McAfee managed to accomplish what former Browns QB Johnny Manziel and receiver Josh Gordon (among many others) have not.
He earned a Pro Bowl nod in 2014 and remains one of the better punters in the league today with an average distance of 50.4 yards per boot on 22 punts this season.