Colts' Pagano on defending Bills QB Taylor: 'He's a pain in the rear'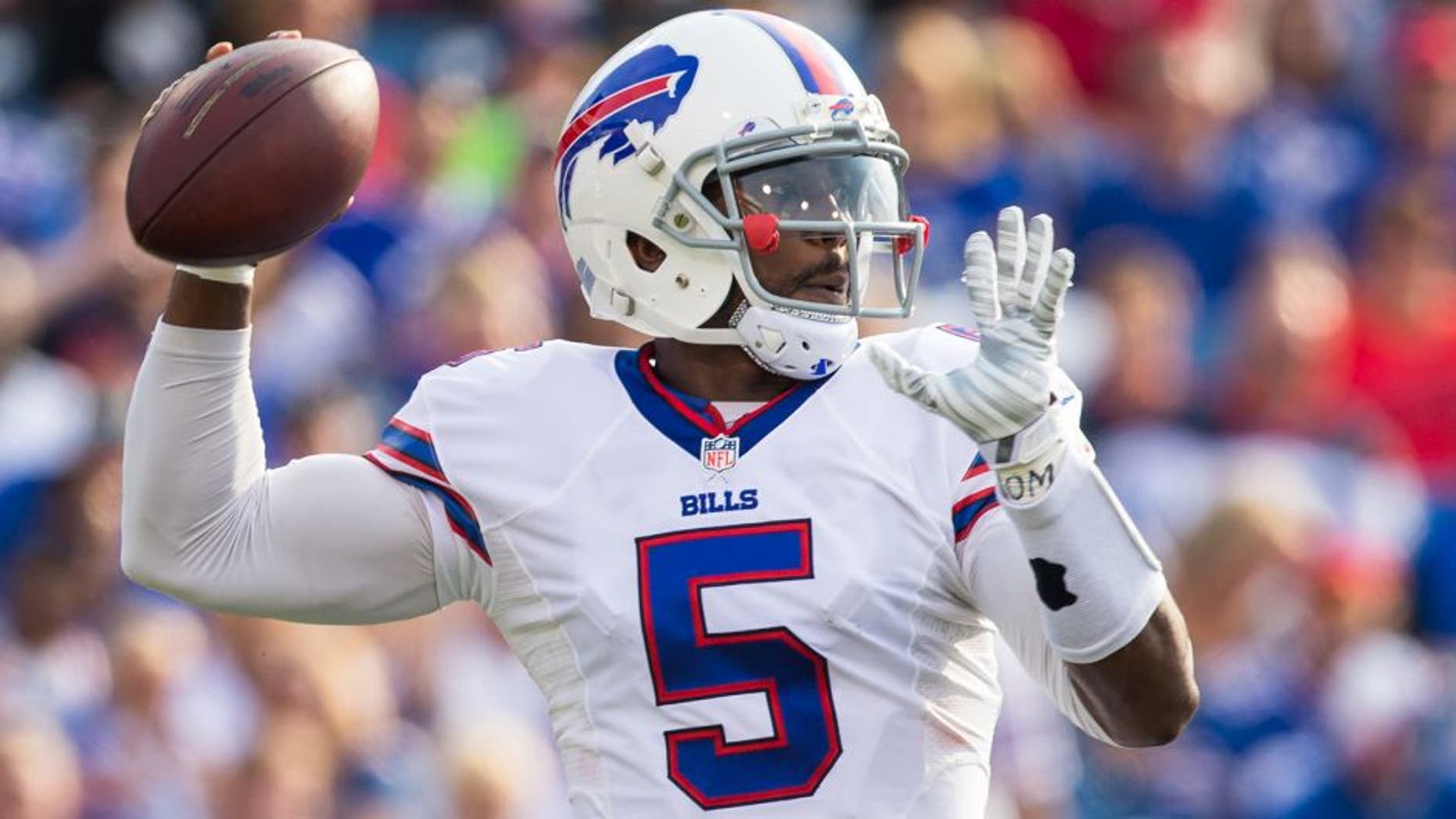 When the Indianapolis Colts meet the Buffalo Bills on Sunday, they'll be tasked with the challenge of containing quarterback Tyrod Taylor. Head coach Chuck Pagano is familiar with Taylor's skill set after spending a year with him in Baltimore, and he's not thrilled with having to face the dynamic quarterback.
"He's a pain in the rear," Pagano said via Mike Wells of ESPN. "It's going to be a 60-minute battle for our guys. Let alone stopping the run, keeping the ball in front of us. Not allowing big plays and containing him."
Taylor looked like a handful in the preseason as he constantly kept opposing defenses on their heels. He's always a threat to pull the ball down and run, but he also displayed the ability to push the ball down the field.
"The guy can really run," Pagano said. "He's going to extend plays. We have to do a great job on the back end when he breaks containment. When he does break containment and extends plays, we have to do a great job of plastering on wide receivers on the back end. He can beat you with his arm. He can beat you with his legs."
It will be Taylor's first career NFL start after he was blocked by Joe Flacco in Baltimore. That's an obvious benefit for the Colts as there are sure to be some nerves for Taylor. He hasn't started a game since 2011 when his Virginia Tech Hokies lost to Andrew Luck's Stanford Cardinal, 40-12. Taylor will hope to redeem himself on a much bigger stage this time.
(h/t ESPN)