Colin Kaepernick's lawyer says John Elway violated gag order after contract comments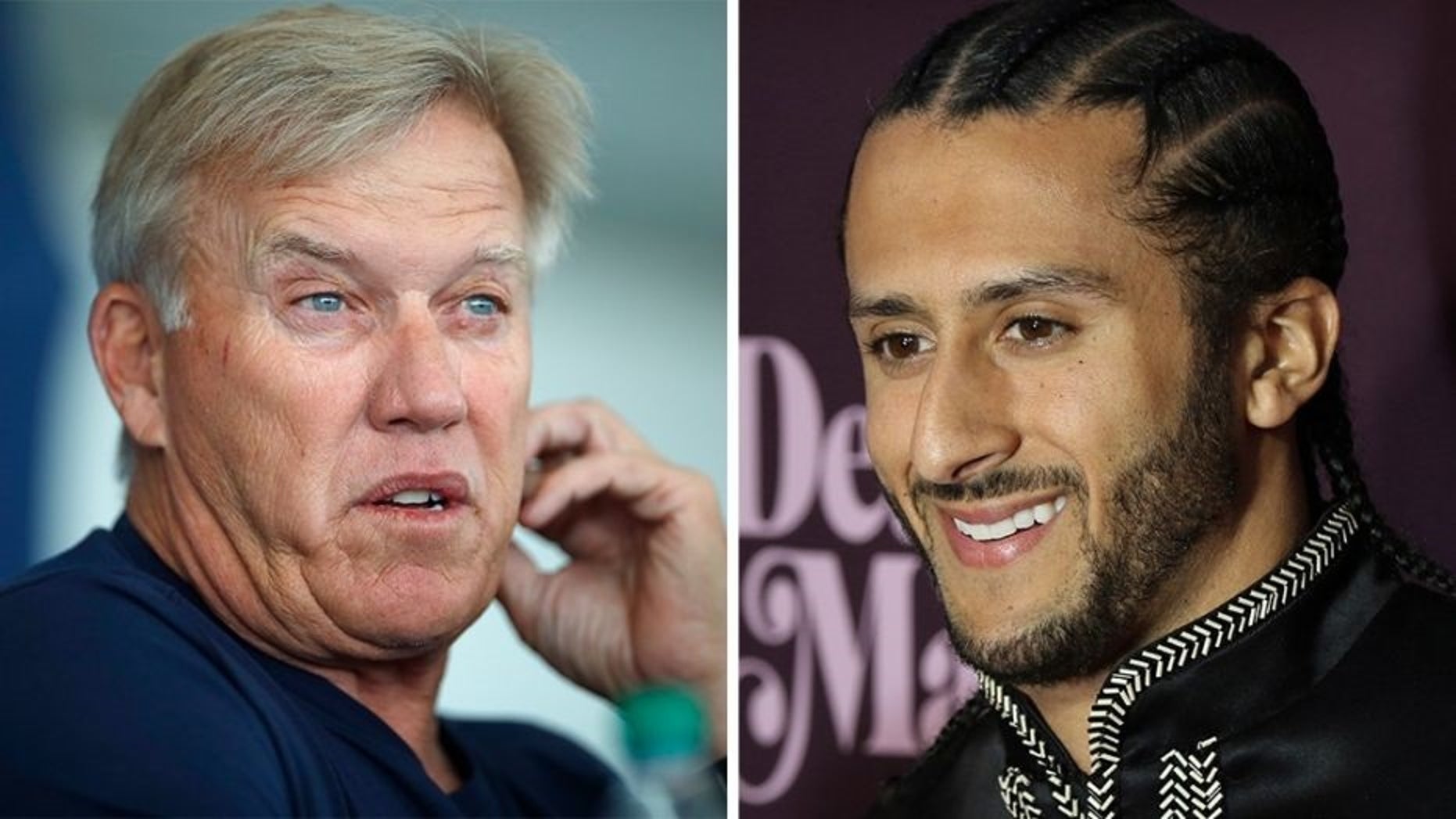 Colin Kaepernick's lawyer has claimed Denver Broncos general manager John Elway violated a protective order following his comments last week regarding the former quarterback.
Mark Geragos, Kaepernick's attorney, told Reasonable Doubt podcasters, that Elway may have violated a gag order in an ongoing collusion case against the NFL after he revealed Thursday that the Broncos gave the quarterback a "chance" to be on the team, but he turned them down, the New York Post reported.
"Clearly he violated the protective order that the NFL has been wielding like a club at me," Geragos said. "We'll deal with that in the hearing," he continued.
JOHN ELWAY SAYS COLIN KAEPERNICK 'HAD HIS CHANCE TO BE' A BRONCO BUT TURNED IT DOWN
Elway made the comments after discussing a backup quarterback for the team. A reporter asked the general manager if he considered Kaepernick as an option and Elway said the team extended a contract.
"Colin had his chance to be here. We offered him a contract. He didn't take it," Elway told reporters.
"As I said in my deposition....I don't know if I'm legally able to say this, but he's had his chance to be here," he continued. "He passed it."
Elway was likely referring to a trade offer made to Kaepernick prior to the 2016 season while he was still a quarterback for the San Francisco 49ers, USA Today reported. The deal was reportedly not accepted due to a proposed pay reduction.
OHIO STATE LEADERSHIP TO REPORTEDLY MEET TO DISCUSS URBAN MEYER'S FUTURE
Kaepernick ultimately chose to stay with the 49ers.
Kaepernick filed a grievance against the NFL in October, accusing team owners of colluding to keep him out of the league due to his anthem kneeling demonstrations -- a move he said was to protest police brutality.
The kneeling triggered fierce debate across the country, as well as heavy criticism from President Trump. Since Kaepernick opted out of his contract with the 49ers at the conclusion of the 2016-2017 NFL season, no NFL team has signed him.
Geragos said Kaepernick is in great shape and is waiting for a phone call from any team interested in him.
"He's just laser focused. He works out like a banshee," he said. "I just saw him last week and physically he could not be in better shape... Ready to go at any moment."
Fox News' Elizabeth Zwirz and the Associated Press contributed to this report.