Colin Kaepernick to start for 49ers on Sunday against the Bills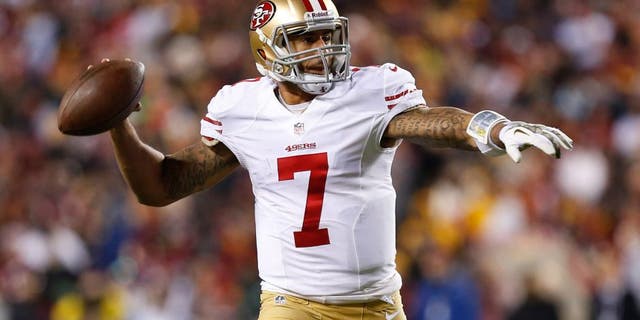 Chip Kelly and the San Francisco 49ers coaching staff watched Blaine Gabbert struggle to produce, posting numbers that are among the worst in the NFL. After five weeks of that, Kelly has seen enough.
On Tuesday, the head coach announced that Colin Kaepernick will start on Sunday against the Buffalo Bills.
Here's what Kelly said of the decision:
The 28-year-old has received more attention for his protests during the national anthem than his game play. Kaepernick has seen time in one game this season, but has yet to attempt a pass. In 2015, he completed just 59 percent of his passes with six touchdowns and five interceptions in eight starts.
This season, Gabbert ranked last in yards per attempt and had a passer rating of just 69.6 -- 30th in the NFL. The offense has sputtered with him under center, and clearly Kelly thought it was time for a change.
This, of course, will be Kaepernick's first action with Kelly as his head coach. Given his running ability and athleticism, there's a chance Kaepernick will thrive in Kelly's up-tempo system. There's also a chance he'll continue to struggle, having lost 10 of his last 13 starts.