Colin Kaepernick says he skipped voting because it 'doesn't really matter' who wins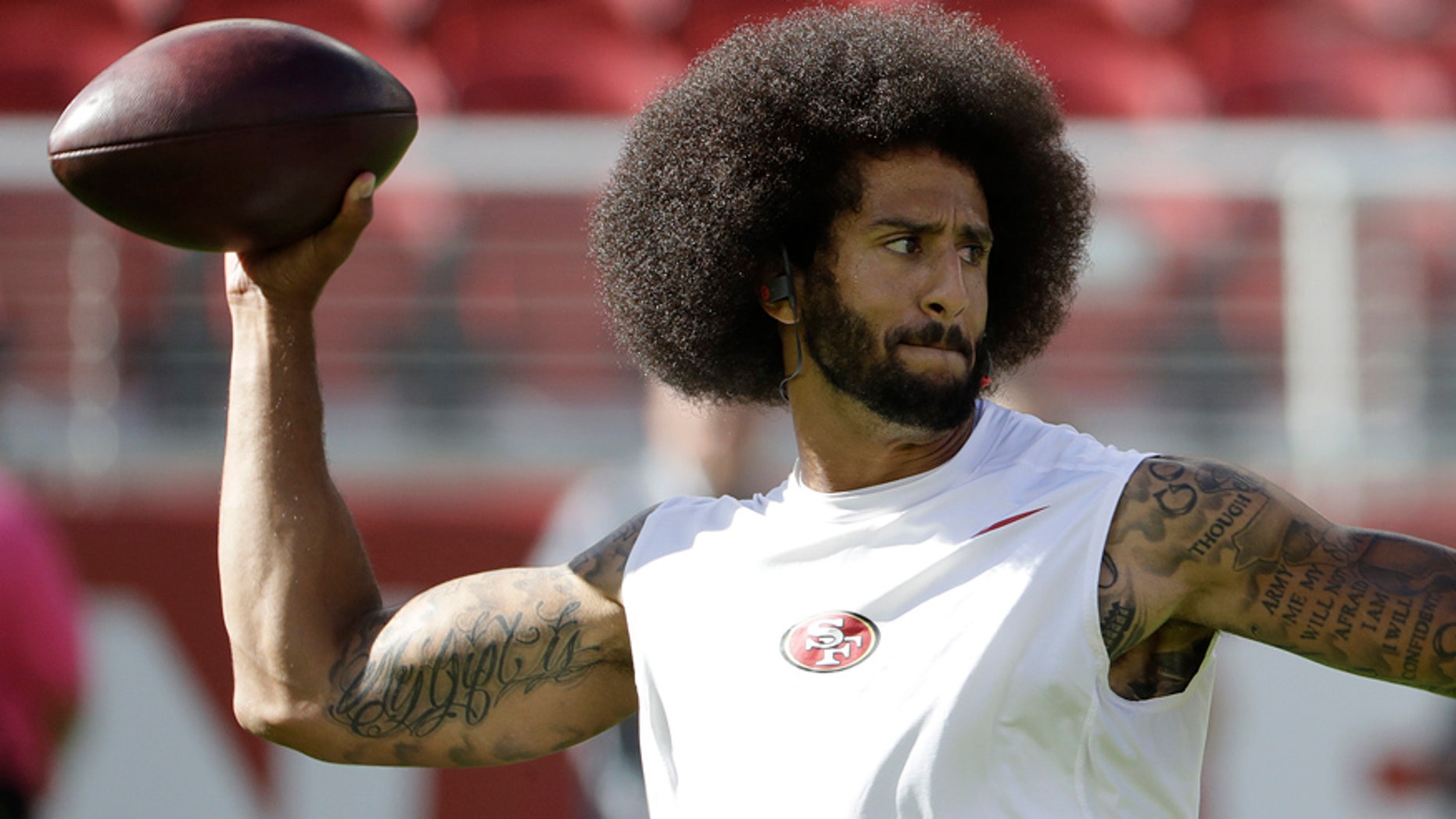 Colin Kaepernick had a golden opportunity to make his voice heard on Election Day – but instead chose to sit on the sidelines, and he explained Wednesday it's because he thought both Donald Trump and Hillary Clinton were racist.
The San Francisco 49ers quarterback – known for his controversial decision to kneel during the national anthem in protest of racial inequality and oppression -- opted not to vote Tuesday as Americans flocked to polling locations.
KAEPERNICK WILL SIT THROUGH ANTHEM UNTIL THERE IS CHANGE

"I've been very disconnected from the systematic oppression as a whole," Kaepernick said, according to ESPN. "So, for me, it's another face that's going to be the face of that system of oppression."
Kaepernick added that he "really didn't pay too close of attention" to the election and believed that none of the candidates could change a system that "oppresses people of color."
He added: "To me, it didn't really matter who went in there. The system still remains intact that oppresses people of color."
KAEPERNICK VISITS OAKLAND TEAM TO SHOW SUPPORT FOR THEIR NATIONAL ANTHEM PROTEST

The move drew a scathing rebuke from ESPN pundit Stephen A. Smith, who blasted the QB for becoming "absolutely irrelevant.
"After all this noise that you made… to turn around and not to even take your behind to the polls, to vote for a particular candidate?" Smith said Wednesday on his television show. "It is shameful. Absolutely shameful."
During a radio interview in August, Donald Trump, now president-elect, also criticized Kaepernick for kneeling.
"I think it's a terrible thing," Trump said, according to ESPN. "And, you know, maybe he should find a country that works better for him. Let him try. It won't happen."
Kaepernick also had a few things to say after the first debate between Trump and Clinton. "Both are proven liars, and it almost seems like they're trying to debate who is less racist, and at this point, I was talking to one of my friends who goes, 'You have to pick the lesser of two evils, but in the end, it's still evil.'"