Colin Kaepernick does something no quarterback has since 1925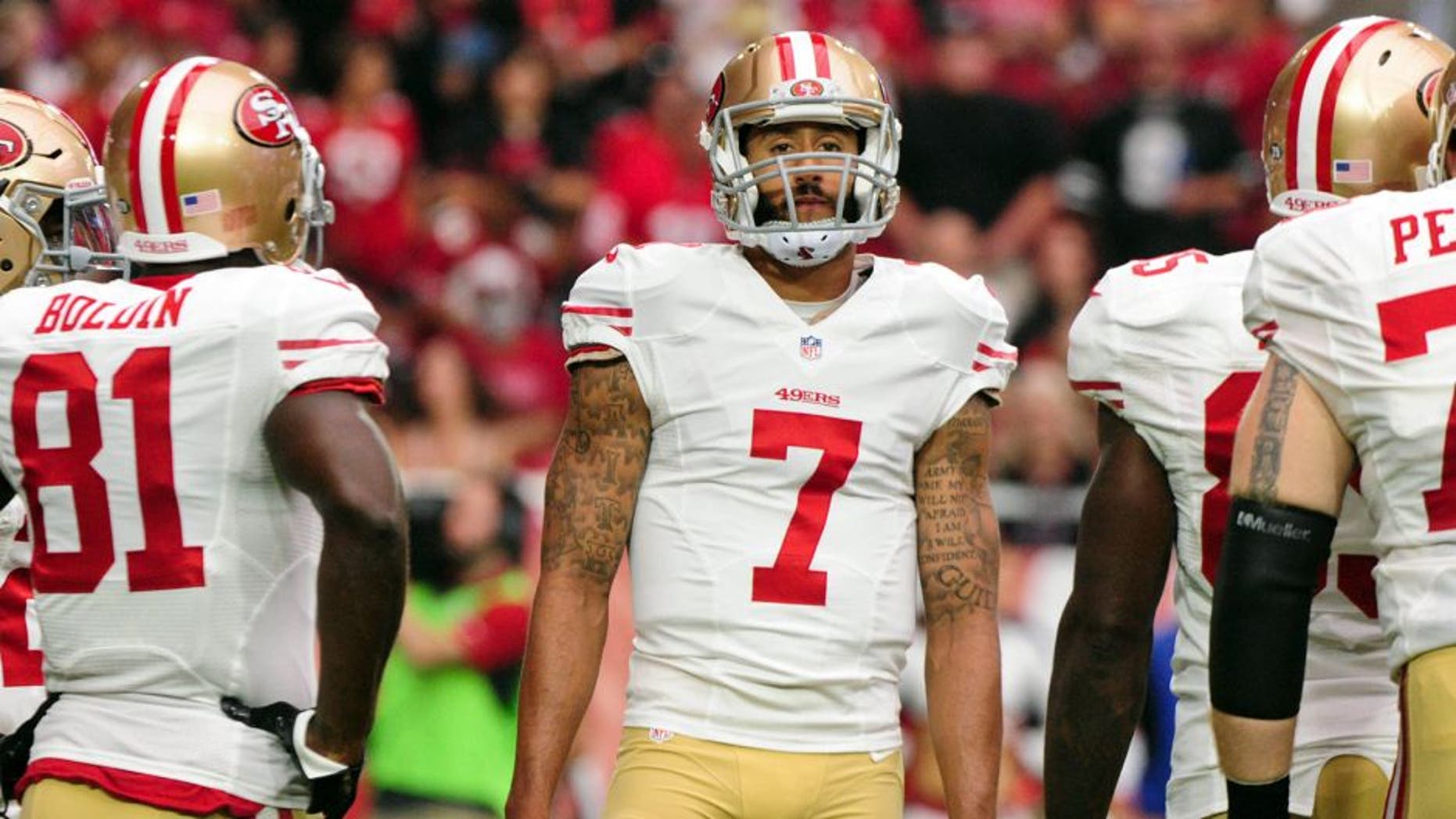 After throwing two pick sixes in the first 5:57 of Sunday's Week 3 game against the Arizona Cardinals, San Francisco 49ers quarterback Colin Kaepernick became the fastest quarterback to do so since 1925, according to NFL's Gregg Rosenthal.
On the first offensive possession of the game, Kaepernick threw an interception returned by Cardinals defensive back Justin Bethel for a 21-yard touchdown. On the very next possession, Kaepernick was intercepted by Cardinals defensive back Tyrann Mathieu for a 33-yard touchdown.
Kaepernick finished 9-of-19 with 67 yards passing, zero touchdowns and four interceptions. His performance was summed up by his 16.7 passer rating.
The 49ers fell to the Cardinals 47-7. Over the last two weeks, the 49ers have been outscored by 65 points after opening the season with a 17-point victory.