Close aid to North Korean leader, Kim Jong Un, sent to Rio for Olympics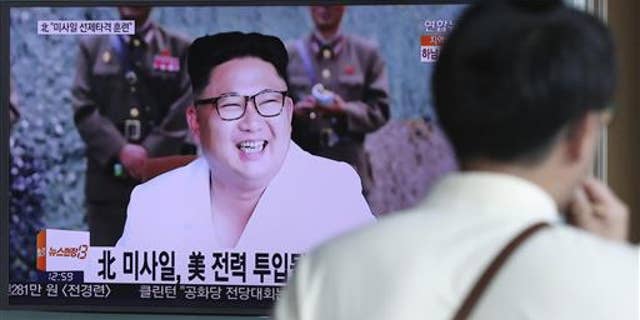 SEOUL, South Korea (AP) – North Korea on Saturday sent a high-level delegation led by a top aide to leader Kim Jong Un to Rio de Janeiro for the upcoming Olympics, state media said.
North Korea's official Korean Central News Agency said the delegation, headed by Choe Ryong Hae, vice chairman of the country's State Affairs Commission, left Pyongyang, but did not provide details about what the senior officials plan to do in Rio de Janeiro or how long they will stay.
South Korea's Yonhap News Agency reported that Choe and the other North Korean delegates arrived in Beijing on Saturday morning, and that it wasn't clear whether they would meet with Chinese officials before heading to Brazil.
North Korea, which has been put under heavy international sanctions over its nuclear test and long-range rocket launch earlier this year, has previously used international sporting events as stages for attempting diplomatic breakthroughs.
Choe was part of a senior North Korean delegation that visited South Korea in October 2014, when the rivals held rare high-level talks during the Asian Games in Incheon to ease tensions.
Once considered to be Kim's No. 2, Choe was believed to have been briefly banished to a rural collective farm last year for re-education before regaining his political footing during a rare congress of North Korea's ruling Workers' Party in May.
Choe regaining a seat on the powerful Presidium of the party's Central Committee was seen as one of the most significant promotions at the congress, and some experts believe Kim could use Choe as his diplomatic point man for improving relations with China, the North's most important strategic and economic partner.
North Korea has reportedly sent about 30 athletes to Rio de Janeiro to participate in Olympic events such as wrestling, judo, weightlifting and table tennis.
Like us on Facebook
Follow us on Twitter & Instagram