Clippers Reportedly Agree to Deal for Hornets' Chris Paul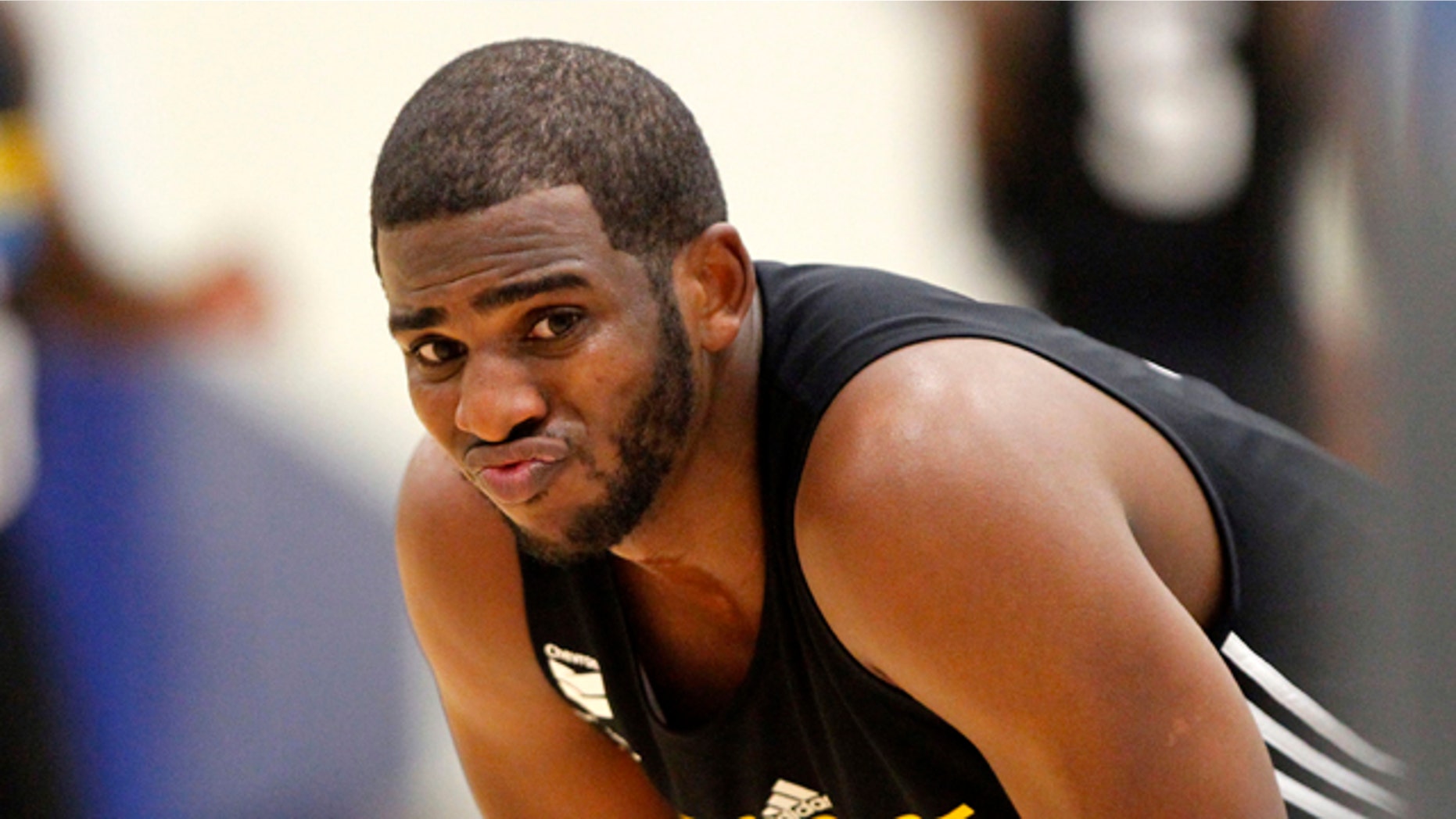 NEW ORLEANS – The Los Angeles Clippers have agreed to a deal in principle to acquire star point guard Chris Paul from the New Orleans Hornets, ESPN reported Wednesday, citing sources.
The deal, which was expected to be approved by the league Wednesday night, will reportedly see the Clippers send guard Eric Gordon, center Chris Kaman, forward Al-Farouq Aminu and Minnesota's unprotected 2012 first-round pick to the Hornets.
The sources said the Clippers will also receive two future second-round picks.
Should the deal be approved, it would bring an end to a saga that had seen previous deals between Paul and the Lakers and then the Clippers both nixed by the NBA.
It would also place Paul alongside dynamic All-Star Blake Griffin in one of the more mouthwatering tandems in the league.
On Monday, the Clippers rejected the proposed blockbuster deal, but a source told Yahoo! Sports that it could be revisited if the league-owned Hornets lowered their asking price.
Then later Monday, an ESPN source said the Hornets had "aggressively" re-engaged the Clippers, with the hope of completing the trade because the league was desperate to bring an end to the situation.
The Lakers had Saturday night pulled out of a three-team trade that would have seen them get Paul. The Lakers, Hornets and Houston Rockets had been working over the weekend on a reconfigured version of the trade that NBA commissioner David Stern controversially nixed Thursday.
In a statement issued Friday, Stern said the league's decision was in the "best interests" of the team from a basketball standpoint.
The Hornets have been trying to trade Paul because the 26-year-old has made it apparent he will not sign an extension, and was set to become a free agent at the end of the season.
The four-time All-Star averaged 15.9 points and 9.8 assists per game for the Hornets last season, and averages 18.7 points and 9.9 assists per game for his career.