Clint Bowyer's year in NASCAR purgatory coming to a close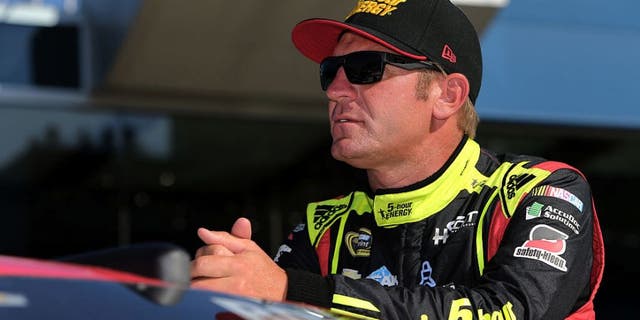 Clint Bowyer's year of purgatory is almost over and for the Kansas native, it can't end too soon.
In the spring of 2015, Bowyer signed a contract extension to remain at Michael Waltrip Racing, where he finished a career-best second in the NASCAR Sprint Cup Series championship in 2012.
But MWR folded at the end of the year, a shock to Bowyer given that he had just re-upped with the team.
Suddenly a free agent, Bowyer landed a prized ride, replacing Tony Stewart behind the wheel of the powerhouse No. 14 Stewart-Haas Racing entry, starting in 2017.
With MWR gone, though, Bowyer needed a seat for this season and wound up at the small HScott Motorsports team, a squad that does the best it can with what it has, but has only a fraction of the resources of the big teams.
The result has been a dismal season for Bowyer, who comes into Sunday's Hollywood Casino 400 a distant 27th in points, far and away a career-worst.
"I've never struggled like this," Bowyer said Friday. "I take some of that blame, too. It's not one thing. It is so many different things that go into these race cars…It's a hell of a challenge and that is where we are at right now."
And the experience has been an educational one for the veteran driver.
"For me, I've learned a lot," Bowyer said. "This sport is hard. It's so competitive. I guess you could say you take things for granted sometimes and speed and competition are certainly one of those things. When you are in cars that are running up front it's the easiest thing ever. You are running back there in 20th-place land and it opened my eyes to how hard those guys are driving back there."
But soon, all that will be behind Bowyer and can look forward to racing with a championship-caliber team next year.
"An email came across my phone and I look over and its No. 14 merchandise approvals for next year. You are like, 'Holy cow' it's becoming reality,'" said Bowyer. "It's fixing to pick up in a big way."