Cleveland Cavaliers' Tristan Thompson storms out of interview after question about Stephen Curry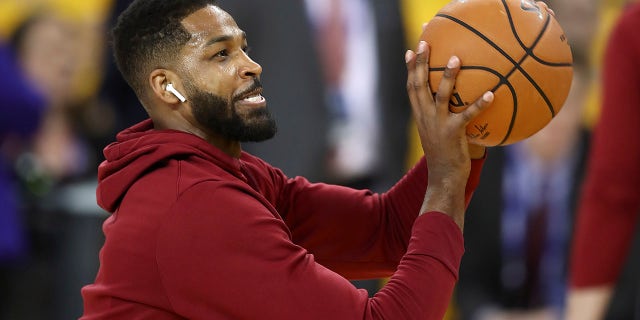 Cleveland Cavaliers forward Tristan Thompson stormed out of his interview with the media Sunday night after the team's 122-103 loss to the Golden State Warriors in Game 2 of the NBA Finals.
Thompson took offense about whether he felt "helpless" guarding Stephen Curry, according to Yahoo Sports. He first dodged the question then said he didn't feel helpless against anyone.
"That's f----d up," Thompson said before pushing his way through the herd of reporters.
That wasn't the only thing Thompson railed against during the interview. He also expressed his displeasure with the officiating in Game 2.
"I'm over the referee s----," he said. "At the end of the day, if you don't give effort and you don't play hard, you're never going to give yourself a chance to win.
"At the end of the day, you control what you can control. Just go out and play. Go out and play. Miss or make, you think you got fouled, you think it's a travel, you got to get back on defense and communicate. And that's what Golden State wants. They want you to hang back, complain to the refs and complain because they're gonna come down and knock a three in your face. We can't be worried about that."
The Cavaliers have had gripes over officiating since the Finals began. Cavaliers coach Tyronn Lue took shots at referees after Game 1 over a controversial block-charge call at the end of regulation.