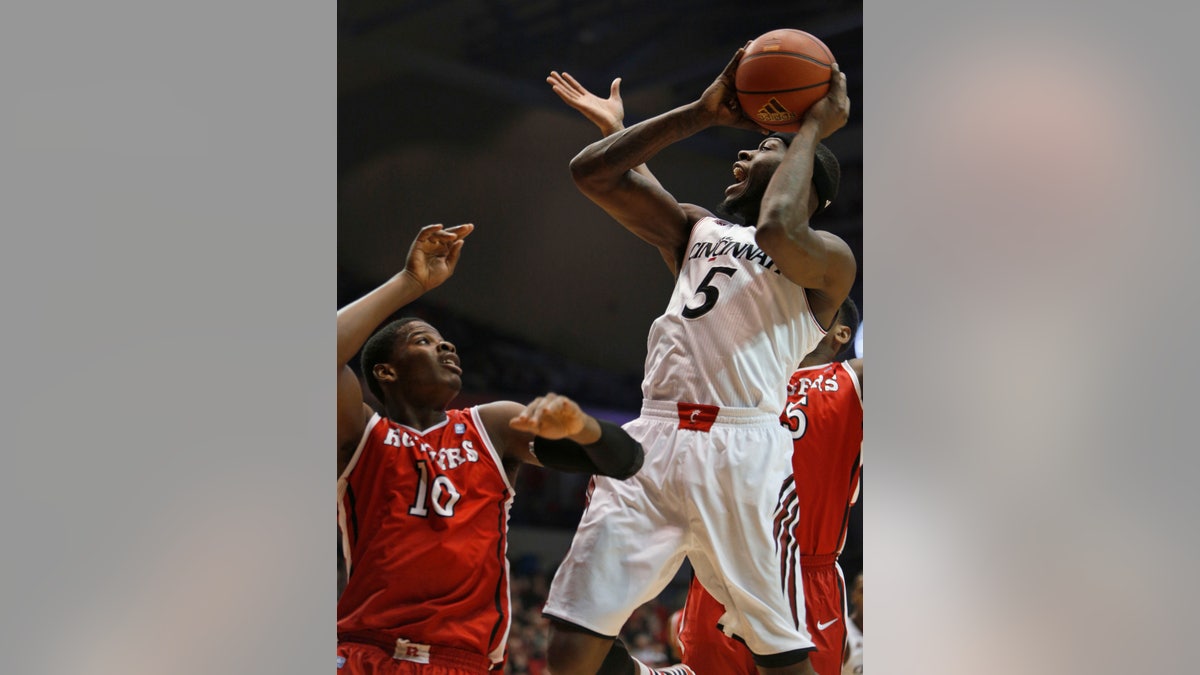 CINCINNATI – A lopsided defeat to crosstown rival Xavier became a turning point for Cincinnati.
The Bearcats moved back into the Top 25 on Monday for the first time this season. Cincinnati has won eight in a row since it got pushed around during the 17-point loss to Xavier on Dec. 14.
The 19th-ranked Bearcats (15-2, 4-0 American Athletic) are winning with a defense ranked No. 6 in the country. The Bearcats are allowing an average of 56.2 points and have held their past 24 opponents to fewer than 70 points, the longest current streak in the nation.
Sean Kilpatrick leads the AAC with 18.4 points a game despite his five-game shooting slump.
Cincinnati hosts Temple (5-9, 0-4) on Tuesday night.
___
Follow Joe Kay on Twitter: http://twitter.com/apjoekay