Chuck Pagano: Vick Ballard a 'warrior'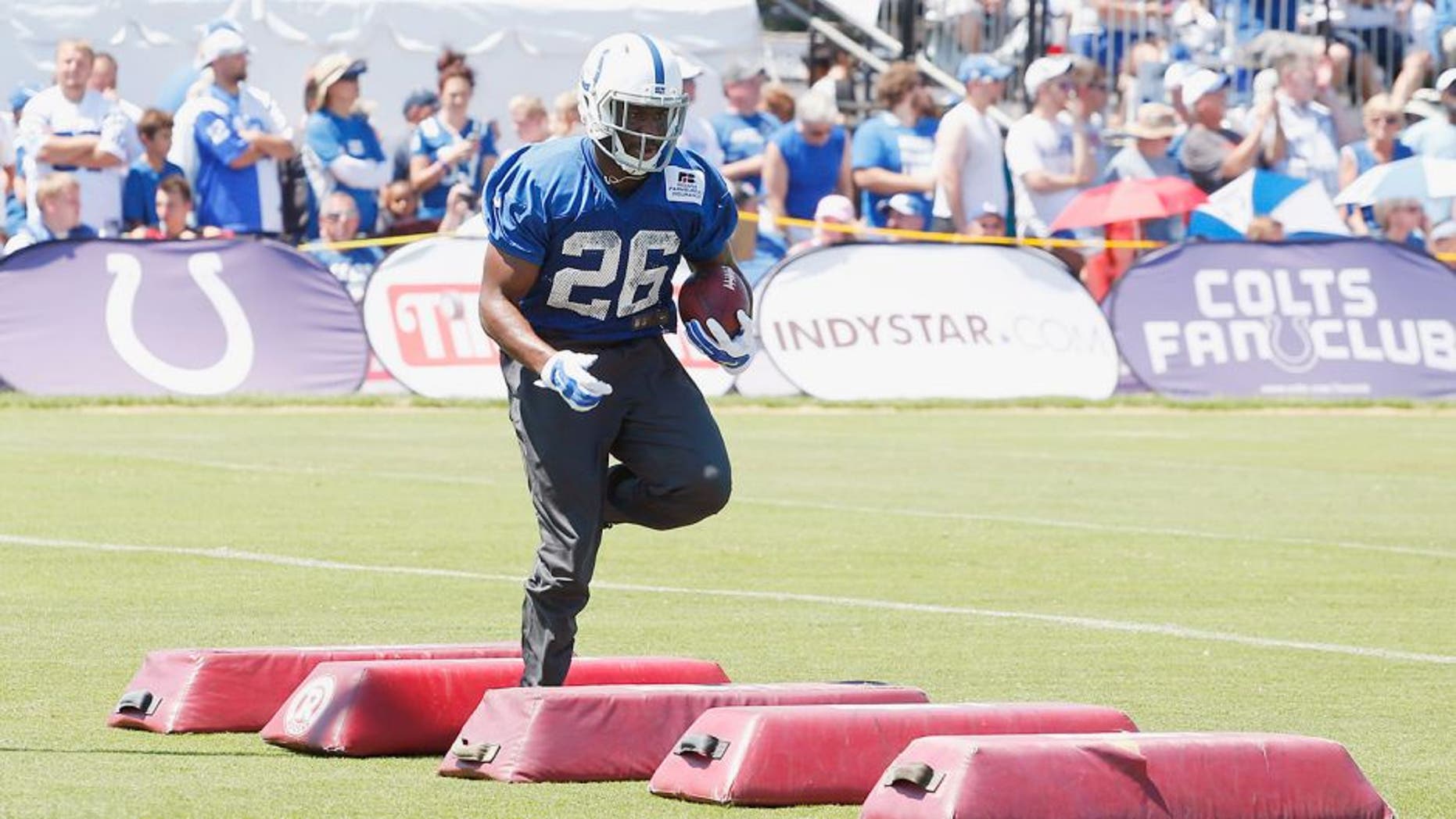 The road back hasn't been easy for Indianapolis Colts running back Vick Ballard. After an standout rookie season in 2012, he tore his ACL early in 2013. A year later, he tore his Achilles in training camp. Now close to 100 percent healthy again, the 25-year-old is back and looking to make a contribution to the Colts' high-powered offense.
"How can you not (root for him)? I love that kid," Colts coach Chuck Pagano said, via the Indianapolis Star. "Think about what he did for the football team in 2012. He's a warrior. He's a great player, a great teammate. That's a foxhole buddy."
Ballard, who ran for 814 yards his rookie season, has missed 36 games over the last two seasons dealing with injuries. The experience hasn't been easy, but has left him determined to reward the Colts' continued faith in him.
"It's a lot of hurt, a lot of pain, but a lot of growth, too," Ballard said. "I'm fortunate to still be here. They believe in me, so I'm trying to give them what they expect."
The former fifth-round pick rejoins a crowded, talented Indianapolis backfield featuring Frank Gore, Boom Herron and rookie Josh Robinson. Ballard aims not only to recapture the form he showed as a rookie, but also to serve as inspiration for others.
"A couple of people reach out at least every week," Ballard said. "Stuff like that keeps me going. I want them to look at me like a symbol of strength."
(h/t Indianapolis Star)