Chris Petersen defends his offensive coordinator Jonathan Smith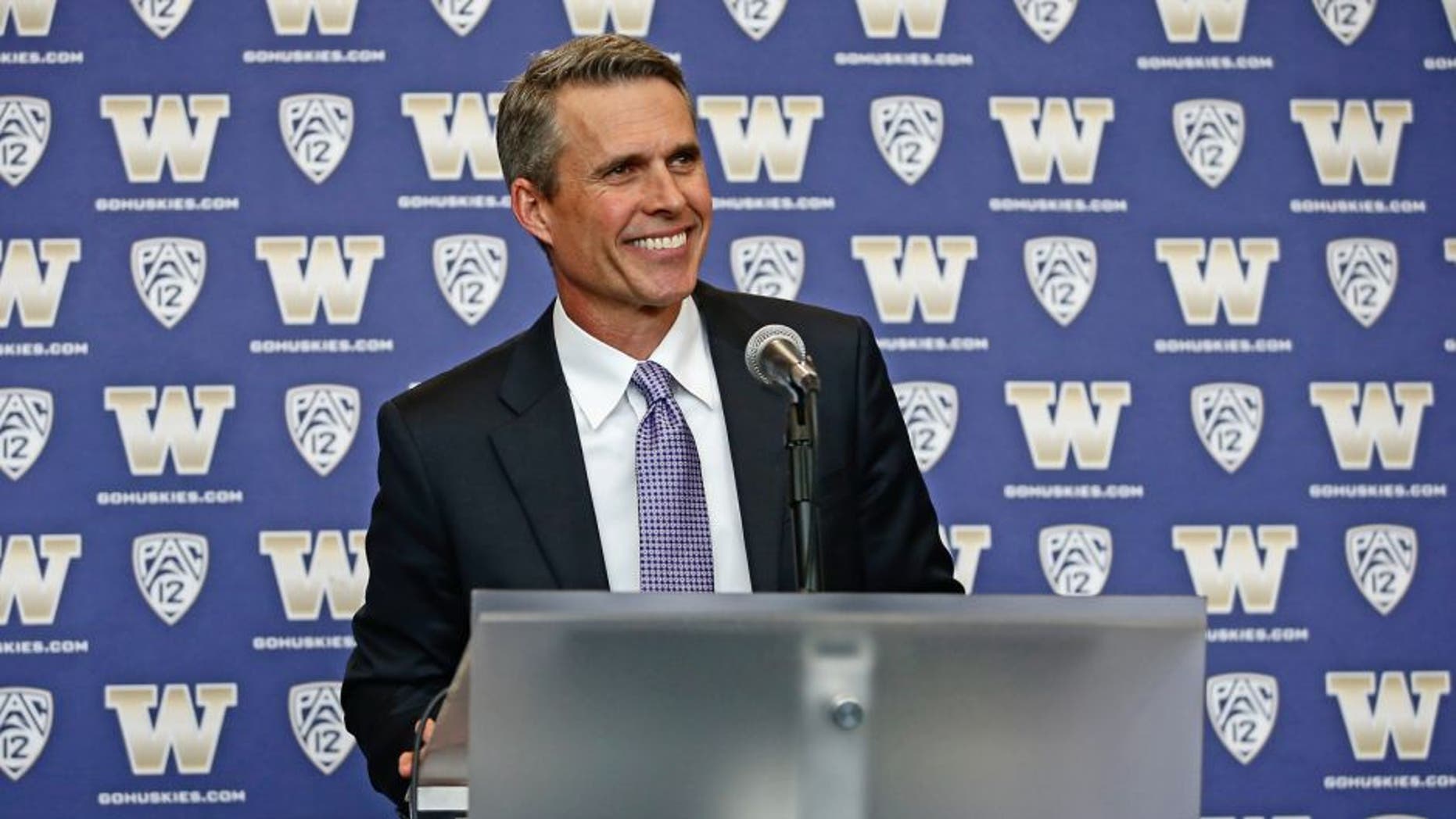 Chris Petersen has faith in his offensive coordinator Jonathan Smith. Otto Greule Jr. Getty Images
Washington's offensive statistics this season aren't pretty. The team ranks in the bottom three of the Pac-12 in almost every major offensive category: scoring, passing, rushing, total yards and others.
Huskies head coach Chris Petersen was asked on Monday how much of Washington's struggles on offense can be attributed to the performance of offensive coordinator Jonathan Smith.
"I think we can go through every single play and show you where it is," Petersen said in response, according to The Seattle Times. "The head coach, the quarterback, those guys always have to take the bullets and there are a lot more people involved than just that."
Petersen had to defend Smith's performance last year after a loss to Arizona State.
"I think he's doing a good job, I really do," Petersen said last year, according to The Seattle Times. "He's a smart guy, he knows football, he knows quarterback play. Like I said, it's not going to be a snap of the fingers. They're all brand-new quarterbacks who've never played a snap of college football. … There's a lot of little factors that go in there. But we'll get there. We'll get there eventually."
(h/t The Seattle Times)