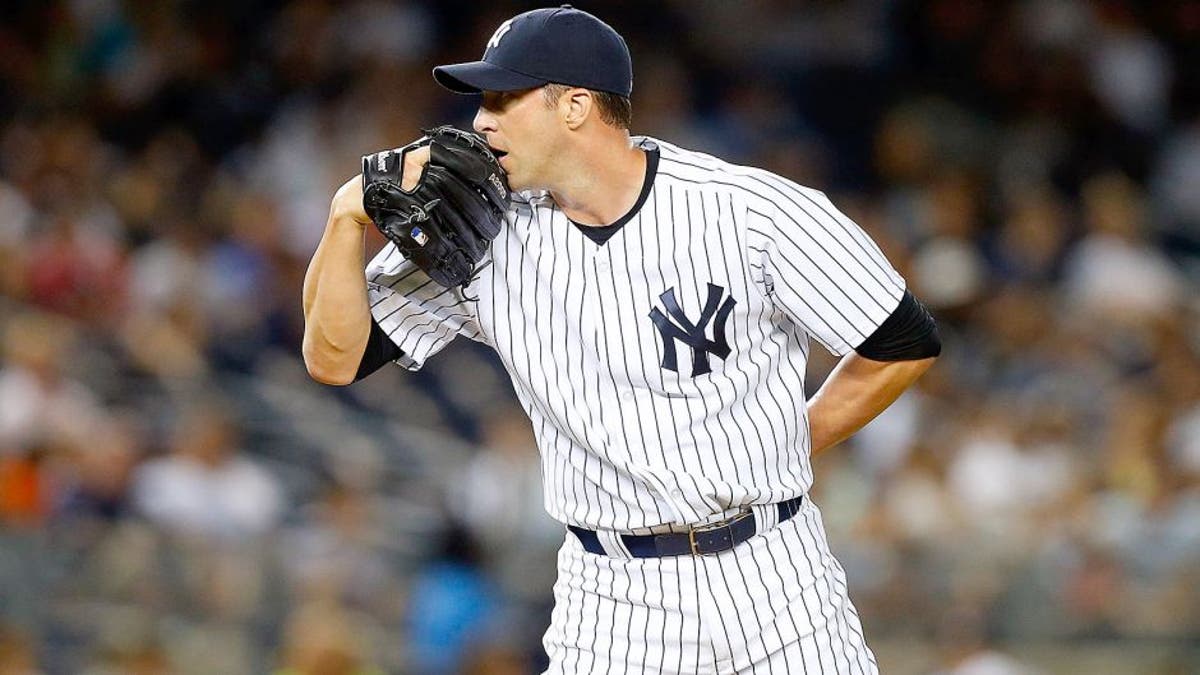 Over a decade after he was first traded to Milwaukee, Chris Capuano is once again vying for a spot in the Brewers' rotation.
The veteran left-hander signed a minor-league deal with the Brewers on Monday, returning to the organization where he spent five seasons in the early years of his career from 2004 to 2010 (he missed the 2008 and 2009 seasons due to a long recovery from Tommy John surgery).
After a poor season with the New York Yankees in 2015, in which he posted an 0-4 record, 7.97 ERA, and 1.82 WHIP in 22 outings, four of which were starts, Capuano is optimistic he'll compete for a spot in the rebuilding Brewers' starting rotation.
"That's my target," he said, via MLB.com. "I've been doing a lot of training this offseason with some weighted ball stuff, working on my arm strength. Hopefully, it will pay off."
While he's now in a different stage in his career, the situation that Capuano is entering is similar to the one he encountered in the Brewers organization nearly a dozen years ago, as Milwaukee was in a rebuilding phase then too.
"It has a similar feel," Capuano said. "I'm just looking for an opportunity to go earn a spot, and it seems like the perfect situation for me to go do that. ... You don't get anything in baseball you don't earn, and I've never wanted anything that I didn't earn."
While he has been signed to a minor-league deal, the Brewers likely will find plenty of use for him at the major-league level in 2016.
"Chris has the versatility to come in and compete for both the bullpen and a starting pitching role," general manager David Stearns said, via the Milwaukee Journal-Sentinel. "He has had a lot of experience in both roles. To be able to bring that type of person and player in to compete for a role we thought was beneficial for us."
Now at 37 years old, Capuano is eager to prove himself as a starter once again.
"I'm going to go in there, compete and let my performance speak for itself," Capuano said. "I can live with whatever happens after that."