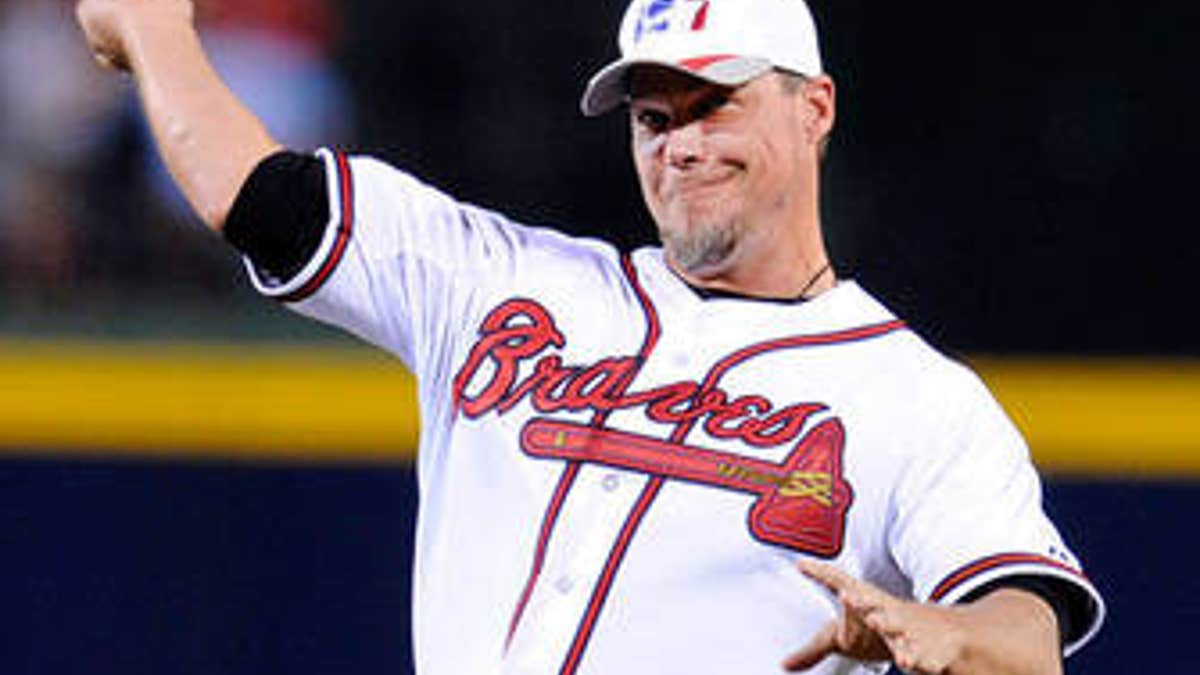 The Los Angeles Dodgers eliminated the Atlanta Braves from the playoffs Monday night in Game 4 of the NLDS, and looking back, maybe bad karma had a hand in the Braves' troubles.
It all started back at Turner Field in Game 1, when retired Braves legend Chipper Jones threw out the ceremonial first pitch. But rather than throw it to a current player standing in as a catcher behind home plate -- as he did on Opening Day and in June at his number retirement ceremony -- Jones had to throw it to the Braves' mascot.
Wanna thank the Braves organization for having me throw out the first pitch to the mascot tonite. Quite sure that's never been done before!
-- Chipper Jones (@RealCJ10) October 4, 2013 Nor will it EVER happen again!
-- Chipper Jones (@RealCJ10) October 4, 2013 Turns out, it wasn't just a fun twist on the traditional first pitch that led to Jones playing catch with Homer . Rather, it was a dugout full of cranky Braves players miffed that Jones didn't pick them to win the series.
According to the New York Post , Jones appeared on the Braves' flagship station, 680 The Fan, earlier in the day last Thursday and predicted that the Dodgers would advance to the NLCS in four games. As a sign of protest, the Post reports, no Braves player volunteered to play catcher for Jones' pregame toss.
It seems somewhat childish of the Braves clubhouse to boycott the player who is arguably the franchise's most recognizable face over the last two decades just because he gave an honest answer to a question about how he saw the series playing out. But Jones ended up getting the last laugh Monday, anyway, when his prediction turned out to be right on target.