Chip Hale: Protecting the family is 'just baseball'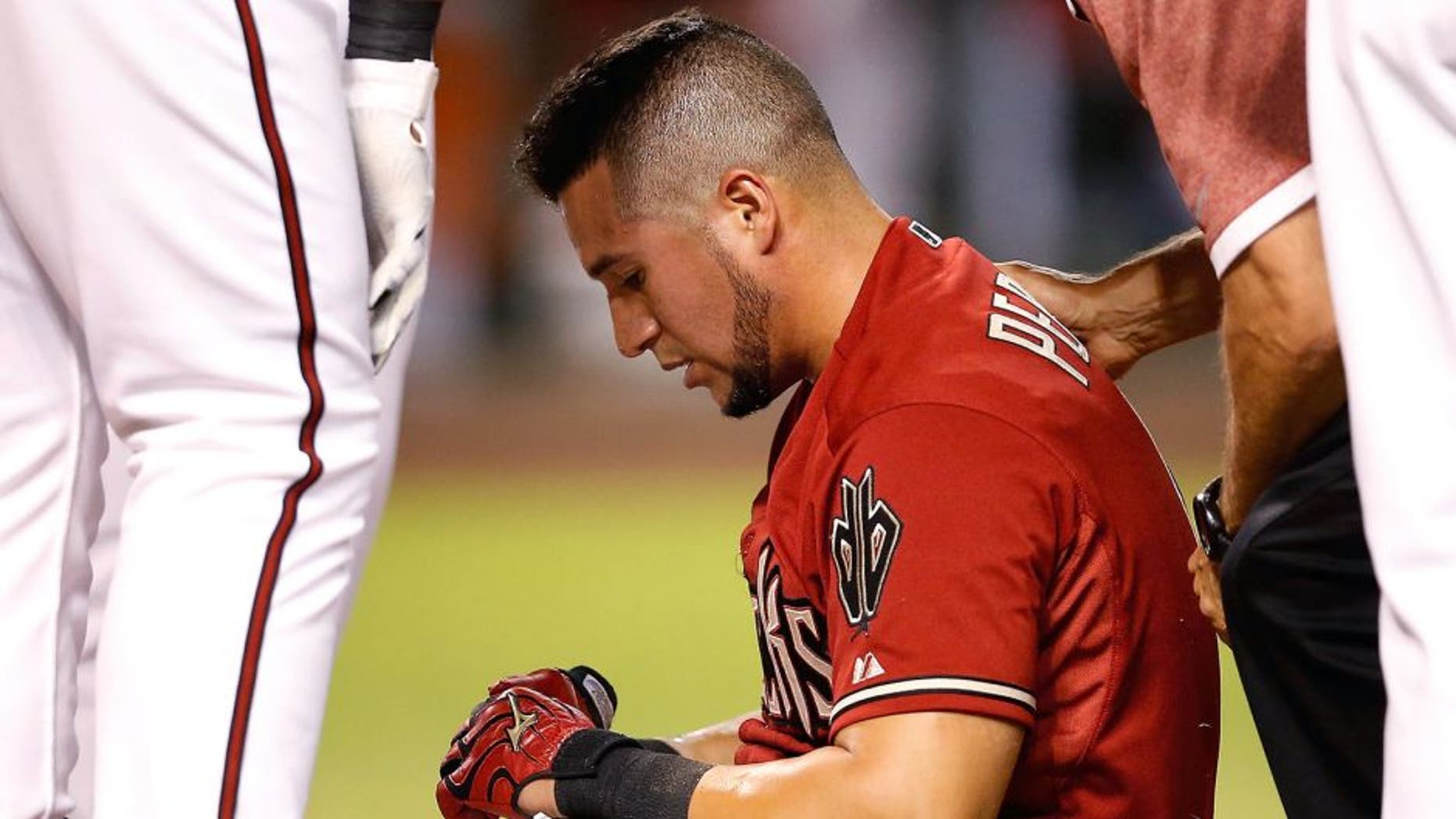 PHOENIX -- The lingering residue from Kevin Towers' largely taken-out-of-context comments about Diamondbacks' pitchers protecting their hitters bubbled to the surface again Thursday.
The trigger was the back and forth hit batters in Wednesday night's Marlins-Diamondbacks game: Miami pitcher Jose Fernandez hit David Peralta in the head with a wayward 97-mph fastball, and D-backs reliever Dominic Leone plunked Christian Yelich in the leg the next inning and was subsequently ejected.
ESPN.com's Buster Olney stirred the pot by criticizing the chain of events on Twitter, drawing a response from D-backs relievers Daniel Hudson and Brad Ziegler.
For his part, manager Chip Hale said he didn't believe the Diamondbacks are singled out for criticism more than other teams, nor does he think there's much to grumble about.
"I know when I played, if you got hit, you were happy to go to first base," Hale said. "Now, when guys get hit, it's like you're personally assaulting them. I think there's a difference between getting hit in the head and getting hit in a part of your body that's not going to end your career.
"It's just baseball. We have a family in our clubhouse, they have a family in theirs, and we're all protecting each other. It's just the way baseball is always going to be, and it's not going to change."
Peralta was in good spirits Thursday, though he wasn't in the starting lineup. Hale said he was planning to give Peralta the day off prior to Wednesday night's incident.
"I'm feeling good today. Even last night I felt good," Peralta said.
"It' was a scary moment, for sure. I was really scared. But it's like nothing happened. I'm here. I'm good. I'm 100 percent healthy."