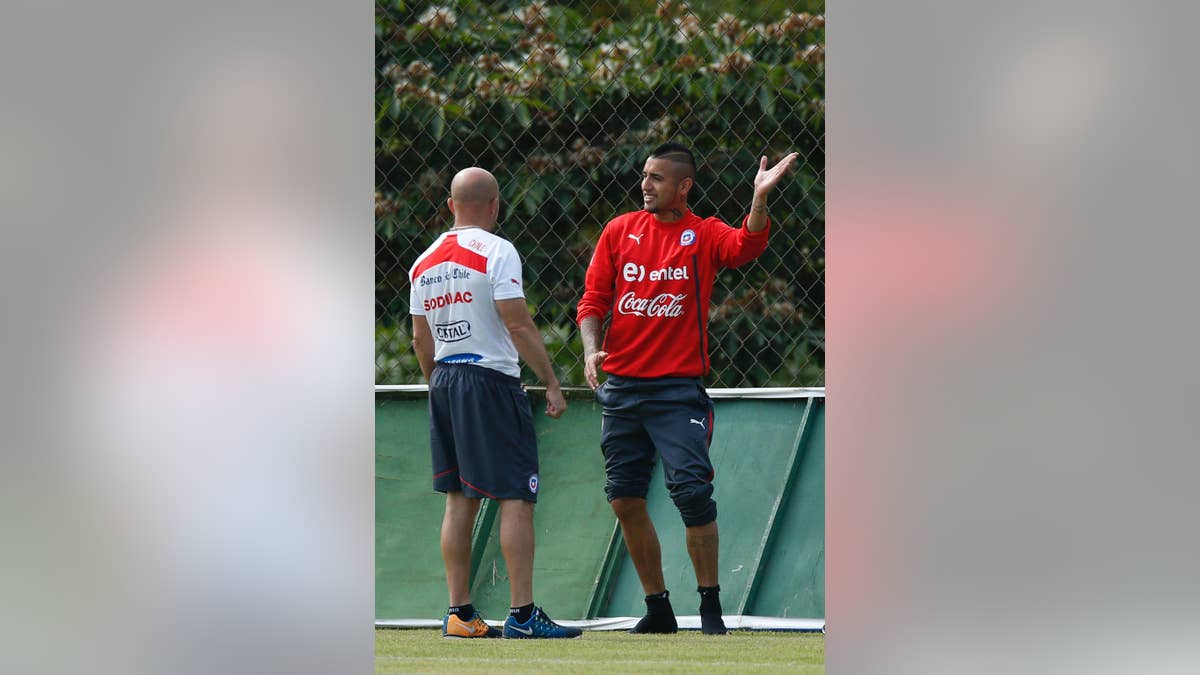 SAO PAULO – Chile's star midfielder Arturo Vidal says he is ready play against the Netherlands in his team's final Group B match at the World Cup on Monday.
The Juventus standout has been recovering from right knee surgery last month and hurt his right Achilles tendon during the tournament.
But he said Sunday he has been "feeling better this week." He added that coach Jorge Sampaoli will decide whether to field him against the Dutch "but I certainly feel like playing in tomorrow's game."
Both teams have qualified for the last 16 after two victories. Monday's game will decide the group winner — with the likely prize being avoiding a meeting with host Brazil in the next round. Chile was eliminated four years ago against Brazil in the first knockout game.