Chiefs' Ben Grubbs: 'In the red zone, we need six points, not three'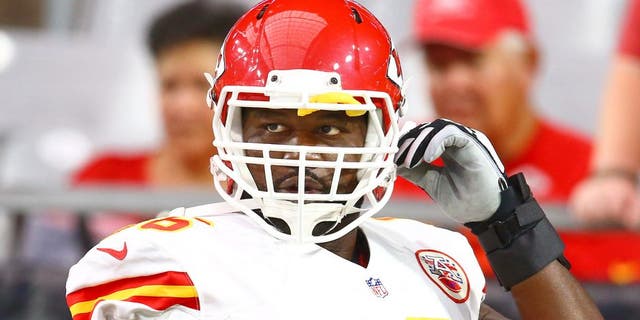 NEWYou can now listen to Fox News articles!
Kicker Cairo Santos can't do the heavy lifting for the Kansas City Chiefs.
So says guard Ben Grubbs, who knows his team needs to emerge with more touchdowns to turn around their 1-3 record.
"In the red zone, we've gotta come away with six points, not three, especially against a defense like the Cincinnati Bengals," Grubbs told reporters after Sunday's 36-21 loss. "We've gotta put more points on the board. More than three."
Blame starts up front with Grubbs and his line-mates. In tight spaces like the red zone, not being able to generate a reliable push on the line is a costly defect.
"I'm pretty sure when we look at the film, it'll come down to blocking and making good decisions at times in the game where it's really needed," Grubbs said. "We've just gotta find ways to get into the end zone."
MORE NEWS: Want stories delivered to you? Sign up for our NFL newsletters.