Chief Wahoo logo retired after Cleveland Indians' pennant hopes crushed
The Cleveland Indians' season ended Monday after a loss to the Houston Astros eliminated them from the American League Division Series, and with that came the end of Chief Wahoo, the club's controversial mascot.
The exit occurred on Columbus Day, or what many communities alternatively call Indigenous Peoples' Day.
The Indians announced in January they would remove the Chief Wahoo emblem from jerseys and caps before the 2019 season, bowing to pressure from critics who have called it culturally offensive.
The logo, which had been used by the team since 1947, has been deemed racist and offensive by critics.
Indians fans after the game had mixed reactions about the team leaving the logo behind.
"We love the Chief. It's been a great run. Listen, next year we're doing it with or without the Chief. Love the Chief; he's part of our history and we're gonna move," John Zinnicker, an Indians fan, told FOX 8 Cleveland.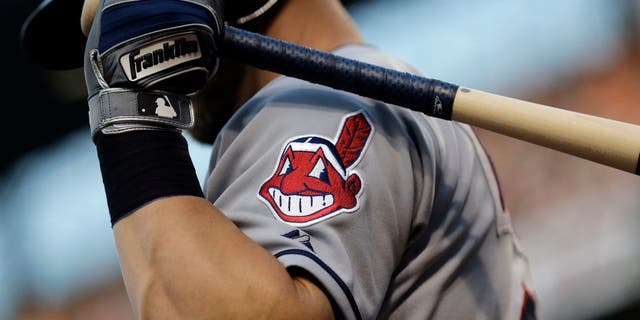 Aaron Likavec, another fan, said he was fine with the team going with a "C" logo.
"Block C is fine, but I'll miss the Chief," he told FOX 8 Cleveland.
As recently as 2015, online readers of the Cleveland Plain-Dealer voted 2-to-1 to keep the Wahoo logo.
"When people look at Chief Wahoo, they think baseball," Bob DiBiasio, the Indians' senior vice president of public affairs, told the Cleveland Scene in 2012.
But it has long been criticized by some as insensitive to Native Americans. A 2005 American Psychological Association paper on the topic said that the mascots "undermine the ability of American Indian nations to portray accurate and respectful images of their culture, spirituality and traditions" and "are a contemporary example of prejudice by the dominant culture."
Fox News' Christopher Carbone and the Associated Press contributed to this report.