Chicharito's Aunt: He's a Phony!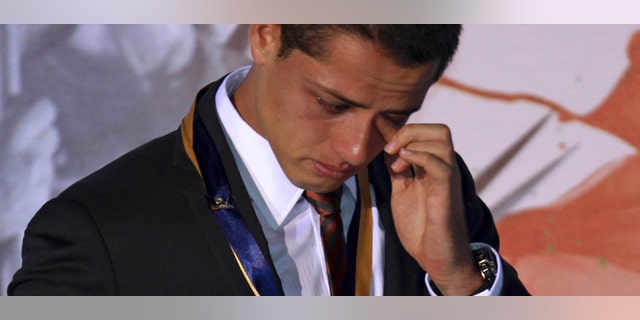 Soccer Superstar Chicarito is facing some family drama these days.
Teresa Hernández, aunt to the Manchester United futból star, claims Chicharito is not the nice guy he appears to be, according to Mexican gossip website TVNotas.
"On TV my nephew seems very noble," said Hernández, who is the sister of Chicharito's father. "Behind [closed doors] is something else."
Hernández claims that the athlete wasn't around when his dying grandmother needed him the most.
"They let her die alone, sad, and poor," Hernández said. "They came to the funeral with their hypocrisies; it's a joke!"
Teresa Hernández has, needless to say, not been close to her brother or his family for some time.
TVNotas does not include a response to the accusations, but the upcoming issue includes an interview with Chicharito's parents. So stay tuned.
You can reach Alexandra Gratereaux at: Alexandra.Gratereaux@foxnewslatino.com or via twitter: @GalexLatino
Follow us on twitter.com/foxnewslatino
Like us at facebook.com/foxnewslatino