Chicharito Hernandez is impossible to hate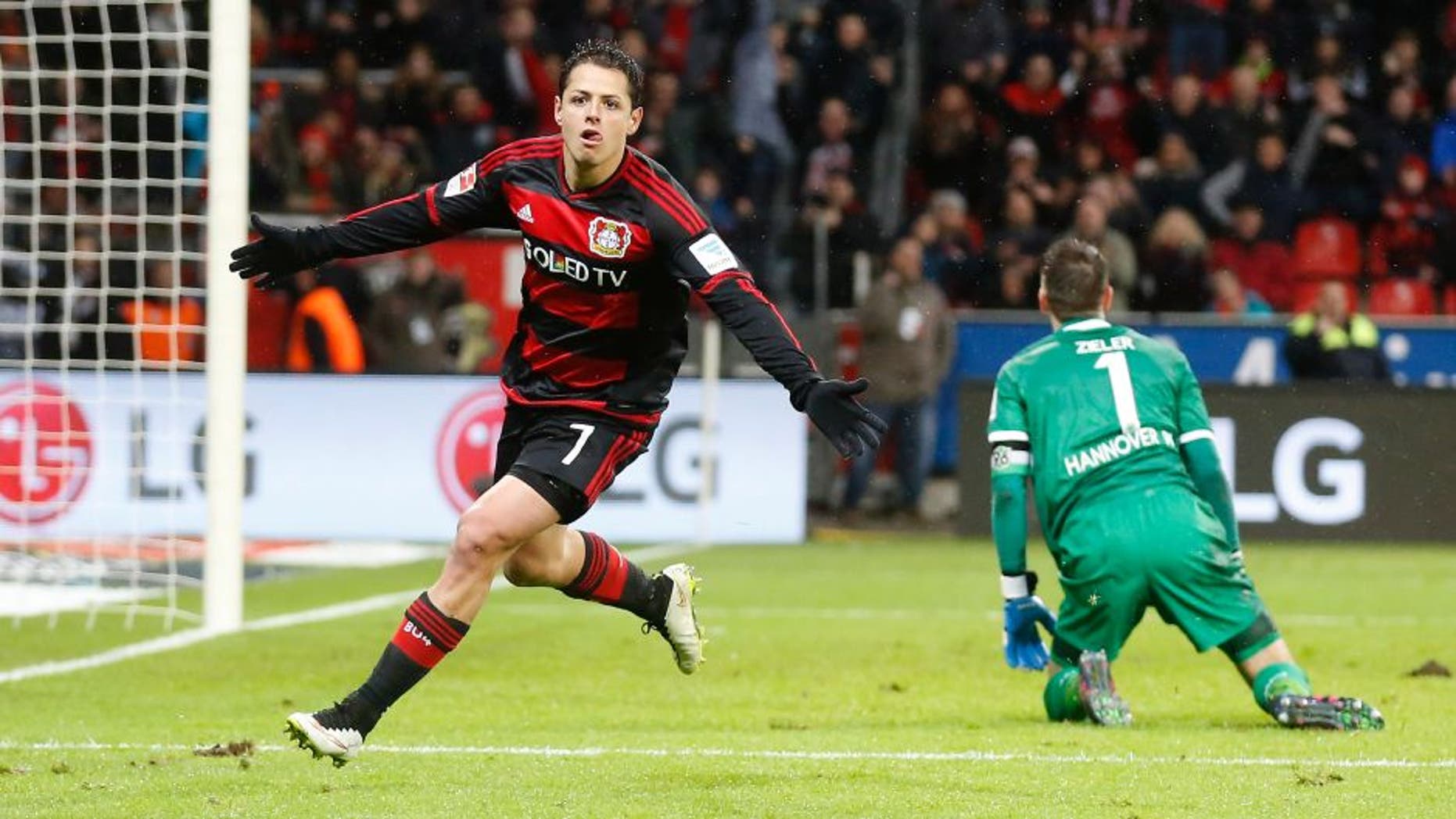 I'm not supposed to like Chicharito Hernandez. As a fan of the USMNT and Arsenal FC, by all rights I should hate him. He averages nearly a goal every other game for Mexico, and has 59 goals to his name in a Manchester United shirt in all competitions. Yet here we are, on his 28th birthday, and all I can think are positive thoughts about the Little Pea.
Chicharito's not the most physically, technically or aesthetically pleasing player. His first touch often resembles someone attempting to trap a ball of Flubber using a brick wall, his dribbling skill is nearly nonexistent, and he runs like a drunken ostrich. But he scores goals. He scores goals, and he celebrates them like he's never going to score another goal.
Chicharito celebrates goals as if the back of the net is a glass of water and he's been wandering the Gobi desert for a week without sustenance. He celebrates goals like Cristiano Ronaldo celebrates his reflection in the morning. He celebrates goals as if nothing else in the world matters, and it's endearing because it's authentic. He loves to score. And it's the only thing he's good at.
There's something to be said for specializing in one skill, and one skill only. Not since the days of AC Milan and Italy striker Filippo Inzaghi have we seen a player so singularly predisposed to the art of goal scoring. Looking at Chicharito, it's hard to see what makes him great. And that's what makes him great. He has pace, but he doesn't have the track-star speed of a Gareth Bale or Cristiano Ronaldo. He's a good header of the ball, but he's no Robert Lewandowski or Mario Mandzukic. If he walked past you on the street, nothing about him would cause you to double take. He's unremarkable in every single way except for his preternatural predatory instinct and finishing ability.
Goal-scorers like Ronaldo and Leo Messi are otherworldly talents that we normal humans simply can't quite comprehend. Zlatan Ibrahimovic is most likely a Norse deity who got bored sitting on his throne at Valhalla and came down to have some fun with the humans on Midgard. Luis Suarez is set apart by his off-the-ball movement, finishing ability and uncanny knack of nutmegging anyone who dares step within touching distance of him. Lewandowski is a towering, two-footed physical specimen who dominates both land and air with his powerful finishing and intelligent runs. But Chicharito? He's a normal guy who isn't good at anything but sticking the ball in the back of the net.
If the ball's loose in the box, best believe Chicharito's going to be there to clean it up. Fizz a ball across the face of goal? There's Chicharito to bundle it in. Slip a through ball through, and who else is on the end of it? Chicharito.
And that's why I love him. He's just a normal guy. He's a normal guy who can't stop scoring, no matter where he goes. He scored goals at Chivas Guadalajara, then he went to Manchester and kept scoring goals until David Moyes and Louis van Gaal decided goals were unfashionable. He then went to Real Madrid on loan, where goals are decidedly en vogue, and scored a few there before Bayer Leverkusen decided they too wanted some goals, and came calling. Now he's in Germany, hitting the back of the net and celebrating every single one like it's his last.
I'm supposed to hate Chicharito. I'm supposed to hate his goal tally. I'm supposed to hate his face. But I can't. He's the everyman, and I love him for it. Happy birthday, Cheech.
MORE FROM FOX SOCCER: