Chicago Cubs World Series celebration reaches Pope Francis at the Vatican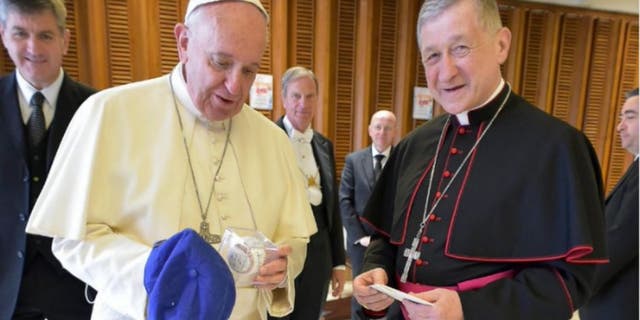 It's been nearly two weeks since the Chicago Cubs won their first World Series since 1908, but the party is still going strong.
Now the celebration of the Cubs' first World Series in 108 years has gone abroad and reached Pope Francis himself.
Chicago Archbishop Blase Cupich was at the Vatican on Tuesday and presented the Holy Father with a Cubs cap and an autographed baseball in honor of the Lovable Losers' miraculous win:
To which the Cubs responded with this:
No word on whether or not "Go Cubs, Go" was sung as well.
Though Archbishop Cupich was at the Vatican to be elevated to the rank of Cardinal, one can't imagine that would change his loyalty to the Cubs' NL Central rivals.