Check out the Cowboys new rooftop pool at their practice facility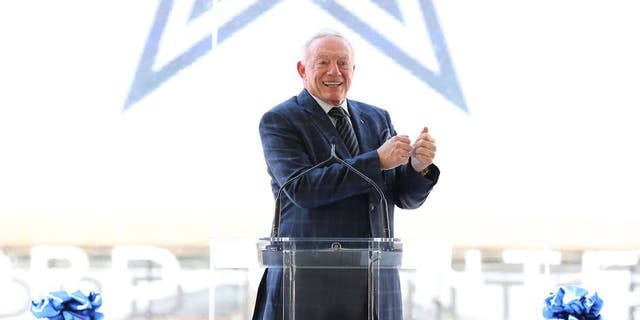 The Dallas Cowboys opened The Star in Frisco last summer, pulling back the curtain on the NFLs most luxurious and spectacular headquarters. It features a mini-AT&T Stadium inside as well as a massive practice facility outdoors among many other features.
That was just the first phase of the $1.5 billion headquarters. On Thursday, the Cowboys opened another portion of The Star, appropriately dubbed Cowboys Fit. Its a 60,000-square-foot facility filled with gym amenities, a recovery lounge and a 40-yard sports turf area. It also features a heated rooftop pool.
Yes, seriously.
Heres a view from the top.
Yeah, thats pretty spectacular. The pool, not surprisingly, also features a Cowboys logo in the middle, because why not?
Needless to say, Dez Bryant is already enjoying Cowboys Fit, and probably will be throughout the offseason and grind of the regular season.