Chase Utley asked friend with Mets to pass along apology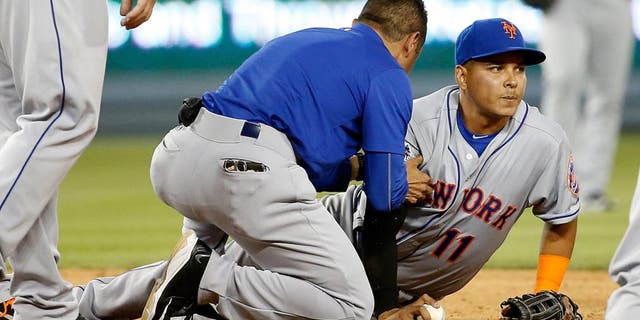 NEWYou can now listen to Fox News articles!
Chase Utley's aggressive baserunning broke Mets shortstop Ruben Tejada's right leg on Saturday. Afterward, the Dodgers veteran was reaching out to apologize.
FOX Sports 1 MLB Insider Ken Rosenthal says Utley asked a friend of his with the Mets to pass along his apology, and to tell Tejada that he didn't mean to hurt him.
The controversial play gave the Los Angeles Dodgers new life and helped them rally for four runs in the seventh inning in a 5-2 Dodgers win that tied their NL Division Series at one game apiece.
"I feel terrible that he was injured. I had no intent to hurt him whatsoever," said Utley, who had reached with a pinch-hit single. "Any time there's a double play you should do your best to break it up."
You can see the play in the video above or check it out frame-by-frame in still images and judge for yourself.