Charlottesville native, Eagles player Chris Long reacts to protest violence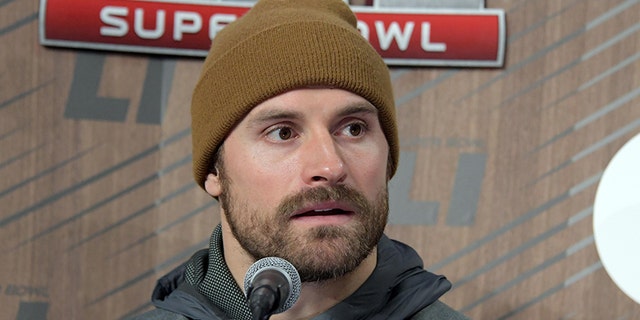 In the wake of last weekend's deadly violence at a white supremacist rally in Charlottesville, Philadelphia Eagles defensive end Chris Long won't remain silent.
Long, who won a Super Bowl last season with the New England Patriots, went to high school and college in Charlottesville.
After speaking up on Twitter about the events, the son of NFL Hall of Famer Howie Long credited football with helping him see beyond his gaze.
In the locker room and on the field, with men from all regions of America, he learned what collaboration is with others of different identities and ideologies.
"I wish everybody would have a chance to be on a team," he said on Sunday. "I really do believe, it might be cliché, but we come from a lot of different walks of life and backgrounds and I've played with a lot of guys I probably would have never met in other walks of life. We sit here in a bubble in a really positive way. I wish the rest of the world could be on a team. I know that sounds kind of cliché but we get to really be exposed to each other's different cultures, different ways of life and the way we look at different things. And I think that's the really cool thing about being on a team."
Saturday's rally-turned-riot in Charlottesville was linked to the removal of a 1924 statue of Confederate Gen. Robert E. Lee and the renaming of a park.
"This would be a moral layup yet you go with 'on many sides.' Unreal," Long said on Twitter on August 12 while retweeting President Trump's initial response to the Charlottesville violence. He added, "Wow... to think that failure to condemn white supremacy is a form of political self preservation in America right now.... tough day."
A No. 2 overall draft pick by the Rams in 2008, Long spent eight seasons with St. Louis before he joined the Patriots in 2016.
Long has 342 tackles, 58 1/2 sacks, nine forced fumbles and six fumble recoveries in 130 games.
He had four sacks and 10 quarterback hits in 16 games for New England and was an integral part of a defense that allowed an NFL-low 250 points.
This will be his first season with the Eagles.
The Associated Press contributed to this story.