Charlie Strong: 2016 Texas recruiting class will define rebuild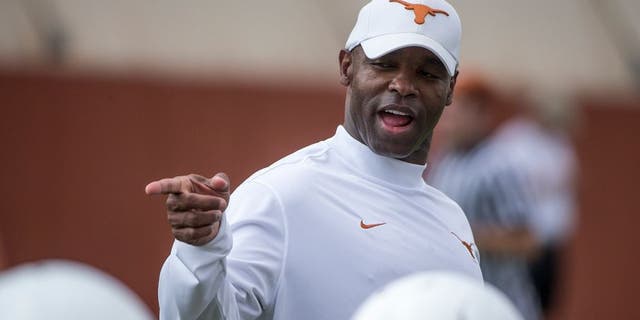 Whether the Texas Longhorns are able to complete the rebuild under head coach Charlie Strong could come down to one factor -- Strong and his assistants finishing the 2016 recruiting class with a top-15 group.
"I'm missing one year of recruiting," Strong told USA TODAY Sports. "I need one more class, then I'll know. If we mess around and have a really good year this year, it'll really be on. I need to have a good class with 2016 to match this class I just had. If I can do that, I'll have me something. Some guys are committed but I still need to get some more guys on board because the thing about freshmen, this class, it's hungry. They're really hungry."
Attrition from numerous other classes over the last several years have left the Longhorns struggling both to find quality depth and develop enough top-tier talent to return to national prominence -- as Bleacher Report's Damon Sayles points out, only two other programs (Georgia Tech and Pittsburgh) are currently in the top 75 of the 247Sports Composite team rankings with less than 10 commits.
(h/t Burnt Orange Nation)