Chargers rookie WR Mike Williams out until at least training camp with back injury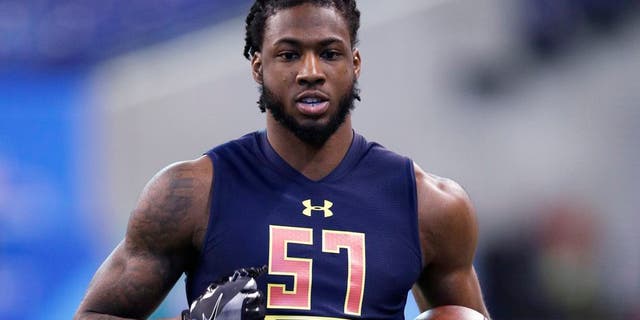 NEWYou can now listen to Fox News articles!
The Los Angeles Chargers continue to have bad luck with injuries, this time being with a rookie. First-round pick Mike Williams will be sidelined until at least training camp with a mild disc herniation in his lower back, forcing him to miss the remainder of the offseason program.
Williams, the seventh overall pick in this years draft, is expected to have a big impact this season as a complement to Keenan Allen, whos returning from his own injury. However, head coach Anthony Lynn admitted Williams is falling behind as a result of his missed time.
"I'd like to see him out there next week becausehe's getting behind right now, and we've got to get him back out on the field," Lynn said last month. "If he wasn't a rookie it would be different. But he has so much to learn, and some of this you can only learn on the field."
Theres no guarantee Williams will even be ready for training camp. He could begin camp on the PUP list if hes unable to participate in practice by then. That would be a huge blow for a player with huge potential, but a fairly steep learning curve at the wide receiver position.
Hopefully Williams can get back sooner rather than later so the Chargers don't have to be without their top rookie for the second straight year.