Chargers cut Jacoby Jones after eight underwhelming weeks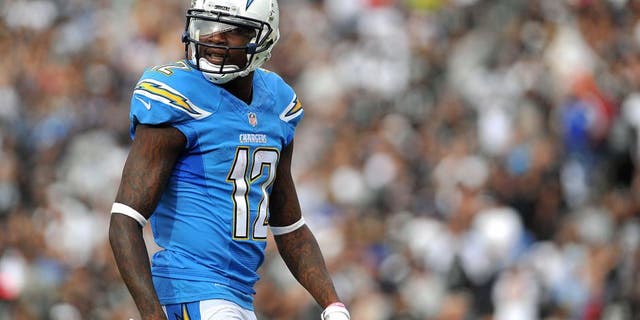 The Chargers are in search of a new punt return man after letting Jacoby Jones go. Orlando Ramirez USA TODAY Sports
Jacoby Jones' tenure in San Diego is over after just eight games.
It was certainly an unceremonious one. The once-dynamic Jones tallied -4 punt return yards and couldn't haul in a single reception. He was released on Tuesday.
That's not exactly the kind of production the team had in mind when they forked over a two-year, $5.5 million deal to Jones this spring. But the 31-year-old punt returner suffered a high ankle sprain that sapped him of the explosive ability he showed as a Baltimore Raven.
Javontee Hendon, a former practice-squad player, is expected to assume punt return duties now.
(h/t ESPN)