Century Poll: NASCAR industry votes on Championship Four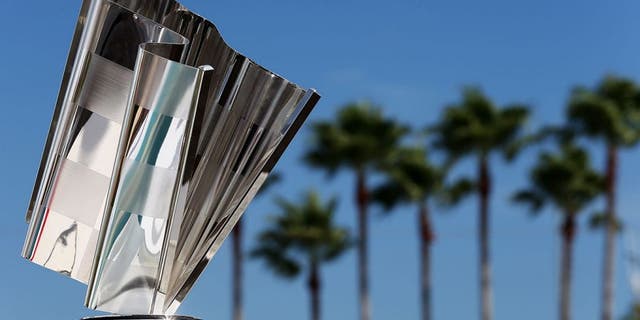 NEWYou can now listen to Fox News articles!
With the first four drivers officially eliminated from championship contention, the monthly Century Poll asked NASCAR media members and garage insiders to pick the four drivers they believed would battle for the title at Homstead-Miami Speedway in November.
The voting panel, which consists of 50 media members and 50 industry insiders, were fairly clear-cut in their choices.
Defending series champion Kevin Harvick led the way with a total of 95 votes, 49 from the garage and 46 from the media. Joe Gibbs Racing's Matt Kenseth was second with 92 votes, 47 from the garage and 45 from media. Team Penske's Joey Logano was third with a total of 77 votes, 32 from the garage and 45 from media. JGR's Kyle Busch was fourth with a total of 63 votes, 29 from the garage and 34 from media.
JGR teammates Denny Hamlin and Carl Edwards were next in line with 28 and 13 votes, respectively. Kurt Busch (eight), Jeff Gordon (seven), Brad Keselowski (six), Ryan Newman (four), Martin Truex Jr. (four) and Dale Earnhardt Jr. (three) all received single-digit vote totals.
Each of the 12 drivers received at least one vote from both the garage insiders and media corps.