CB Wreh-Wilson returns to practice for Titans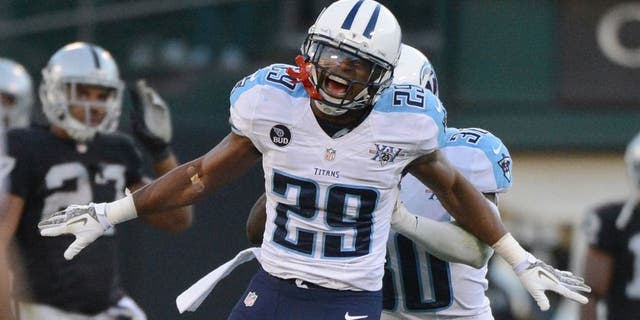 After sitting out three weeks with a high ankle sprain, cornerback Blidi Wreh-Wilson returned to practice Monday for the Tennessee Titans.
Wreh-Wilson's return is a boost for a Tennessee secondary which is without starting corner Jason McCourty, who underwent groin surgery Aug. 24 and may miss time early in the regular season.
Tennessee head coach Ken Whisenhunt said he hoped Wreh-Wilson would play in Thursday's preseason finale against the Minnesota Vikings.
"He practiced today and really did a nice job. A lot of it is going to depend on how sore he is tomorrow," Whisenhunt said, per the Tennessean. "I think getting him acclimated to the game speed is important. I don't know that it's 50 snaps or 30 snaps important, but we'd like to get him in just to get him comfortable with that element again. I'm certainly very pleased with where he is today."
A third-round draft choice in 2013, Wreh-Wilson started 11 games for the Titans last season and made 57 tackles while intercepting one pass. He also finished second on the team in passes defensed with 10.
(h/t The Tennessean)