Cavaliers general manager Chris Grant accepts some blame for team's losing skid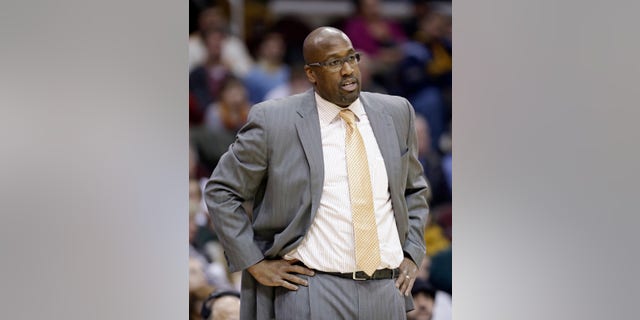 INDEPENDENCE, Ohio – General manager Chris Grant accepted some responsibility for the Cavaliers' poor play and vowed to get them turned around.
Grant made a rare mid-season appearance in front of the media on Wednesday to address the Cavaliers issues following two bad losses. Cleveland scored just six points in the third quarter and blew a 20-point lead to Phoenix on Sunday. On Tuesday night, the Cavs were listless in a 100-89 loss to New Orleans to complete a 1-4 homestand.
Grant said "we're all accountable for it, including myself." He said the team's recent slide has been "disappointing. The fans deserve better."
Grant offered his support of coach Mike Brown, who has come under criticism from some Cleveland fans. Grant feels the Cavaliers players are "connected" to their coach and he's confident the team will bounce back.