Cavaliers' Blatt: LeBron could sit out rest of preseason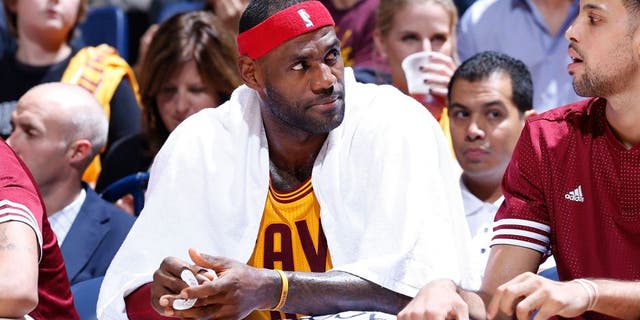 NEWYou can now listen to Fox News articles!
Cavaliers coach David Blatt said Thursday that LeBron James might not play for the remainder of Cleveland's exhibition season.
James sat out his second straight game against Indiana after not playing Tuesday against Atlanta. The four-time MVP is healthy, but the Cavaliers want to limit his minutes in the preseason. James has played in two of the five preseason games.
"We're really happy with how LeBron came into camp. Came in great shape," Blatt said. "We want to take good care of him for the start of the season. As you know in his great and storied career, he has amassed a lot of miles. We're trying to keep those preseason miles to a minimum."
Cleveland finishes the preseason Sunday in Toronto and at home Monday against Dallas. The Cavaliers open the season on Oct. 27 at Chicago.
"We'll see what happens at the beginning of next week," Blatt said. "I certainly don't expect him to play both games and I don't know if he'll even play one. We'll see."