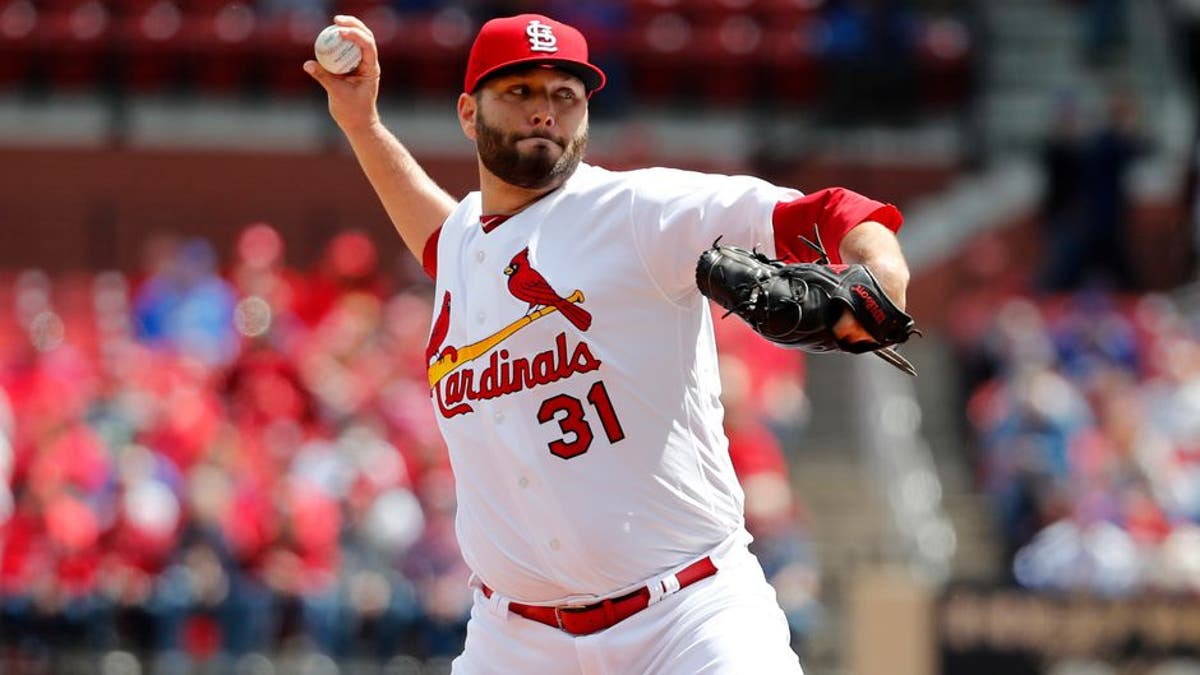 In the sixth inning Sunday night at Yankee Stadium, St. Louis Cardinals center fielder Dexter Fowler ran down Ronald Torreyes' long drive in the left-center-field gap, denying the New York shortstop a potential RBI extra-base hit.
It was the type of play Fowler was brought to town to make, and it is the type of play St. Louis, contrary to its spring training pledge that it would improve defensively, has failed to make during a 3-9 start.
The Cardinals, who will bring the National League's worst record back to Busch Stadium for the opener of a three-game series Monday night against the Pittsburgh Pirates, rank 27th in fielding percentage and average almost an error per game.
More damning is the team's No. 29 rating in defensive runs saved entering the Cardinals' 9-3 loss to the Yankees on Sunday night. The Cards were minus-12, meaning their defense had cost their pitchers a dozen runs, or just over a run per game.
"A lot of things we have to clean up, that's all there is to it," St. Louis manager Mike Matheny said to MLB.com. "We have to get better. We've made it very clear about wanting to play cleaner defense. Making a couple of errors when you're not scoring a lot of runs, they stand out.
"It hasn't been quite what we were hoping to see yet. That doesn't mean that's the team we're destined to be."
Facing Pittsburgh (6-6) might not be the way to reverse that trend. The Pirates come into town fresh off a weekend sweep of the Chicago Cubs in Wrigley Field, including a 6-1 win Sunday that saw them wipe out a 1-0 deficit with three runs in the eighth and three more in the ninth.
It also continued Pittsburgh's early-season tendency to sweep after being swept. The Pirates started the season by losing two games in Boston. They then won three straight from Atlanta, dropped three in a row to Cincinnati and then lost a makeup game in Boston before taking out the brooms in Chicago.
"I don't know if it's a statement to anyone but ourselves," said Pirates pitcher Jameson Taillon, who picked up the win Sunday with seven strong innings. "We played some pretty bad baseball against the Reds. To be able to come in here and beat a great (Cubs) team that we respect a great amount, that speaks a lot for the character in this club."
Pittsburgh will send one of its top starters to the mound Monday night, right-hander Ivan Nova (1-1, 2.25 ERA). Nova hasn't faced the Cardinals in his big-league career, which was spent with the Yankees until he was dealt to the Pirates at last year's trade deadline. He has walked three batters in 76 2/3 innings since donning a Pittsburgh uniform.
Against Cincinnati last Wednesday, Nova gave up four runs (three earned) over six innings in a 9-2 loss.
Lance Lynn (0-1, 5.23 ERA) takes the mound for the Cardinals. He is coming off an 8-3 loss Tuesday night in Washington that saw him struggle with his command and poor defense behind him. Lynn allowed six runs, four earned, in five innings while issuing four walks and throwing 101 pitches.
In 19 career outings (17 starts) against the Pirates, Lynn is 5-5 with a 4.74 ERA.