Cardinals rookie RB Johnson explodes in preseason debut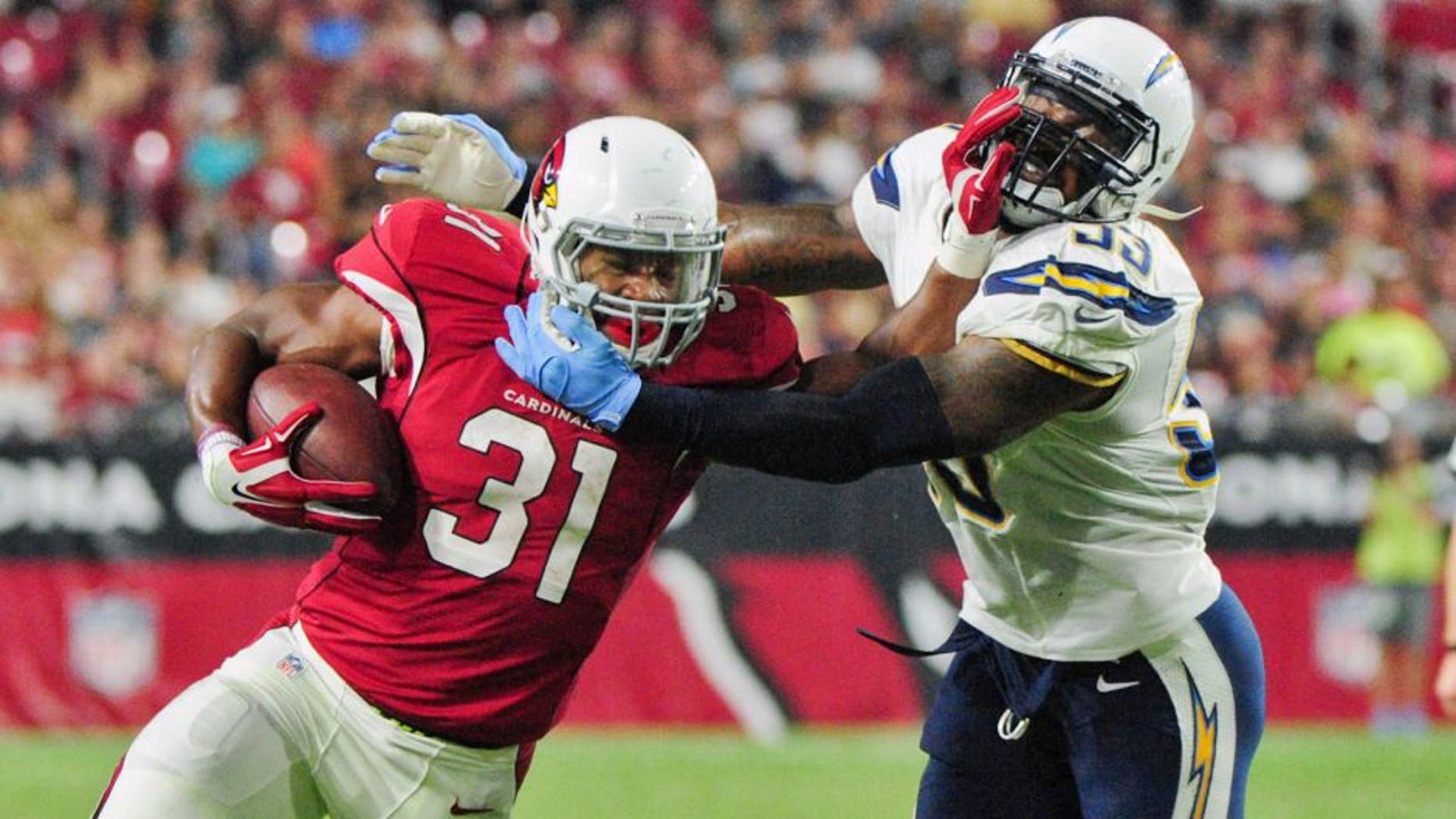 Maybe rookie running back David Johnson just needs to face live competition to pull out the best from his game.
The Arizona Cardinals running back ripped off 66 yards on 13 carries, averaging 5.1 yards a carry, during Saturday night's 22-19 preseason loss against the San Diego Chargers. Johnson, who has shown tremendous versatility in the receiving game, caught both of his targets for 15 yards, too.
Johnson got work with both the first-and second-team offense and ran with a purpose. Johnson displayed patience running behind his blockers and toughness on a 13-yard scamper.
While Andre Ellington is locked in as the No. 1 running back, it was an impressive performance for the third-round pick after the team signed veteran Chris Johnson this past week.
Johnson, though, was inactive with a hamstring injury.