Cardinals' kicker Catanzaro seeking perfection in 2015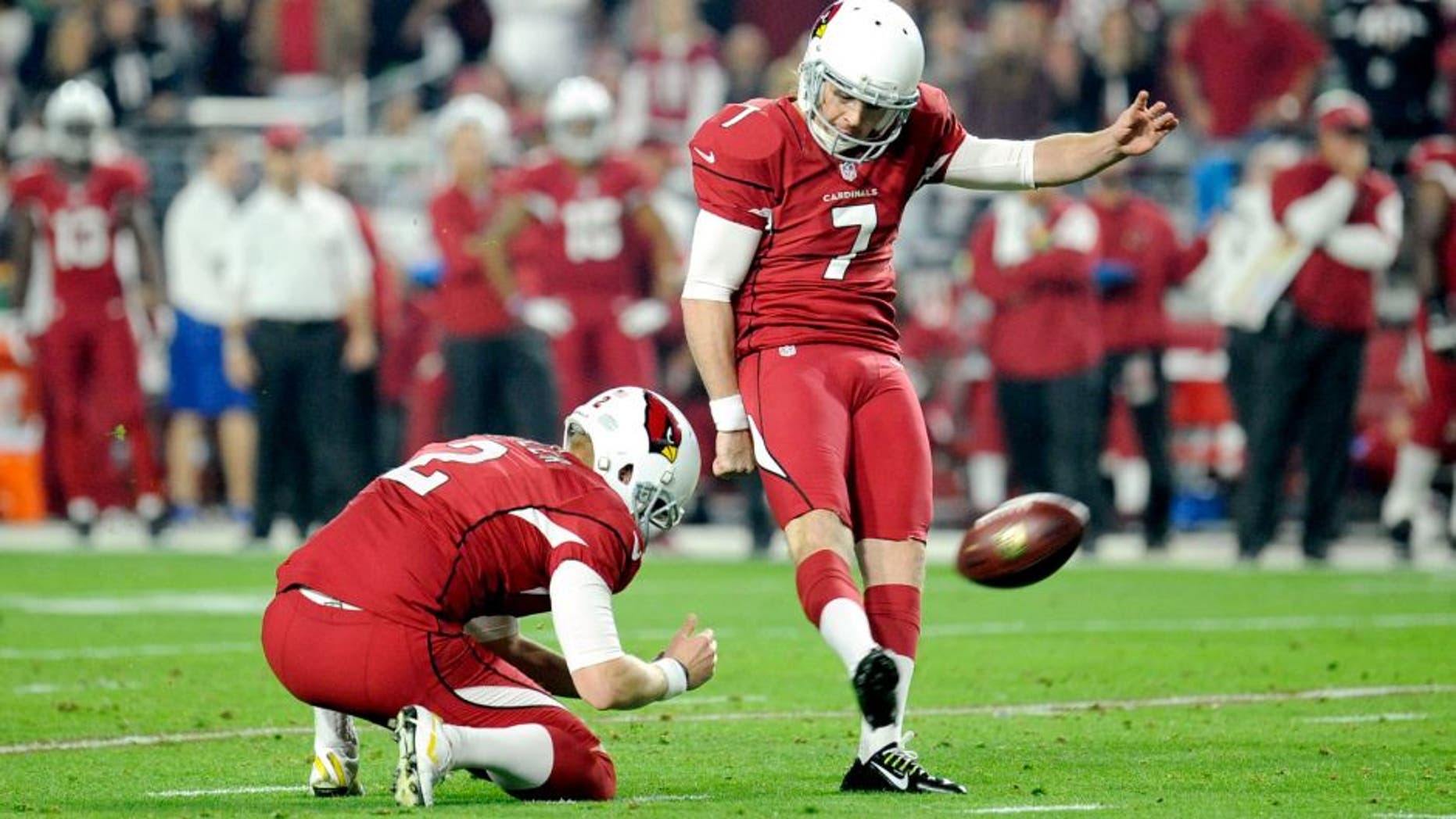 By all accounts, it was a stellar rookie season for Cardinals' kicker Chandler Catanzaro.
He converted on his first 17 field goals, which set an NFL rookie record. In total, he made 29 of his 33 field goals. On extra points, he was a perfect 29 for 29, and in the process, set a franchise rookie record for points with 114.
In 2015, however, the player known as the "Cat Man" is setting an even higher standard. He recently appeared on NBC Sports Radio 1060 AM to discuss his expectations.
"I want to go and be perfect this year, so I definitely left myself room for improvement, and on kickoffs," Catanzaro said. "There's always room to improve."
Catanzaro is facing a tougher challenge, though. The NFL agreed to implement a change for the upcoming season: move the extra point attempt back to the 15-yard line, making it a 33-yard attempt rather than a 18-yard chip shot.
"If they're going to move it back, then I'm looking forward to the challenge this year," Catanzaro said.
One thing to note is the Cardinals' offense sputtered after losing Carson Palmer for the season. Over the last seven weeks, the team averaged just 12.4 points. Catanzaro kicked 12 field goals, compared to just three extra points during that same span.
Catanzaro was certainly busy to end the year, and he was the one constant for the Cardinals among a plethora of injuries to key offensive players.
We'll see what kind of encore he has in store for 2015.
(h/t Revenge Of The Birds)