Cardinals catcher Molina will try to play with splint over thumb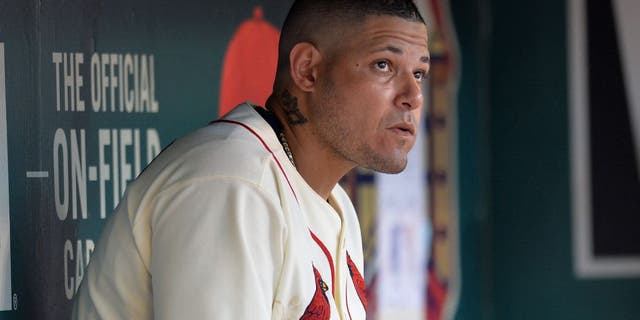 NEWYou can now listen to Fox News articles!
ST. LOUIS -- St. Louis Cardinals catcher Yadier Molina will try to play in the NL Division Series while wearing a splint to protect his injured left thumb.
The All-Star, widely considered the best defensive catcher in the game, met with a hand specialist on Monday.
Molina partially tore ligament on Sept. 20 making a tag at the plate and hasn't played since. St. Louis said the injury was still present, and he will test the splint during workouts the next few days.
General manager John Mozeliak said Molina was feeling stronger and added he was "still optimistic" the 33-year-old would be on the postseason roster.
Backup Tony Cruz would be the starter if Molina is unable to play. Cruz batted .204 overall but was 11 for 38 (.289) with five doubles and four RBIs after taking over in the regular season.
Ed Easley, a 29-year-old rookie, was the backup while Molina was out and was 0 for 6 on the year with one RBI.
St. Louis starts its postseason at home Friday night against the Chicago Cubs or Pittsburgh.
Molina missed about two months with a torn ligament in his right thumb last season. He returned for the final month of the season, then was 5 for 21 with no RBIs in the postseason.
The team has said this injury is not as severe. He hit .270 with four homers and 61 RBIs in 2014.