Caps understand time is short to put it together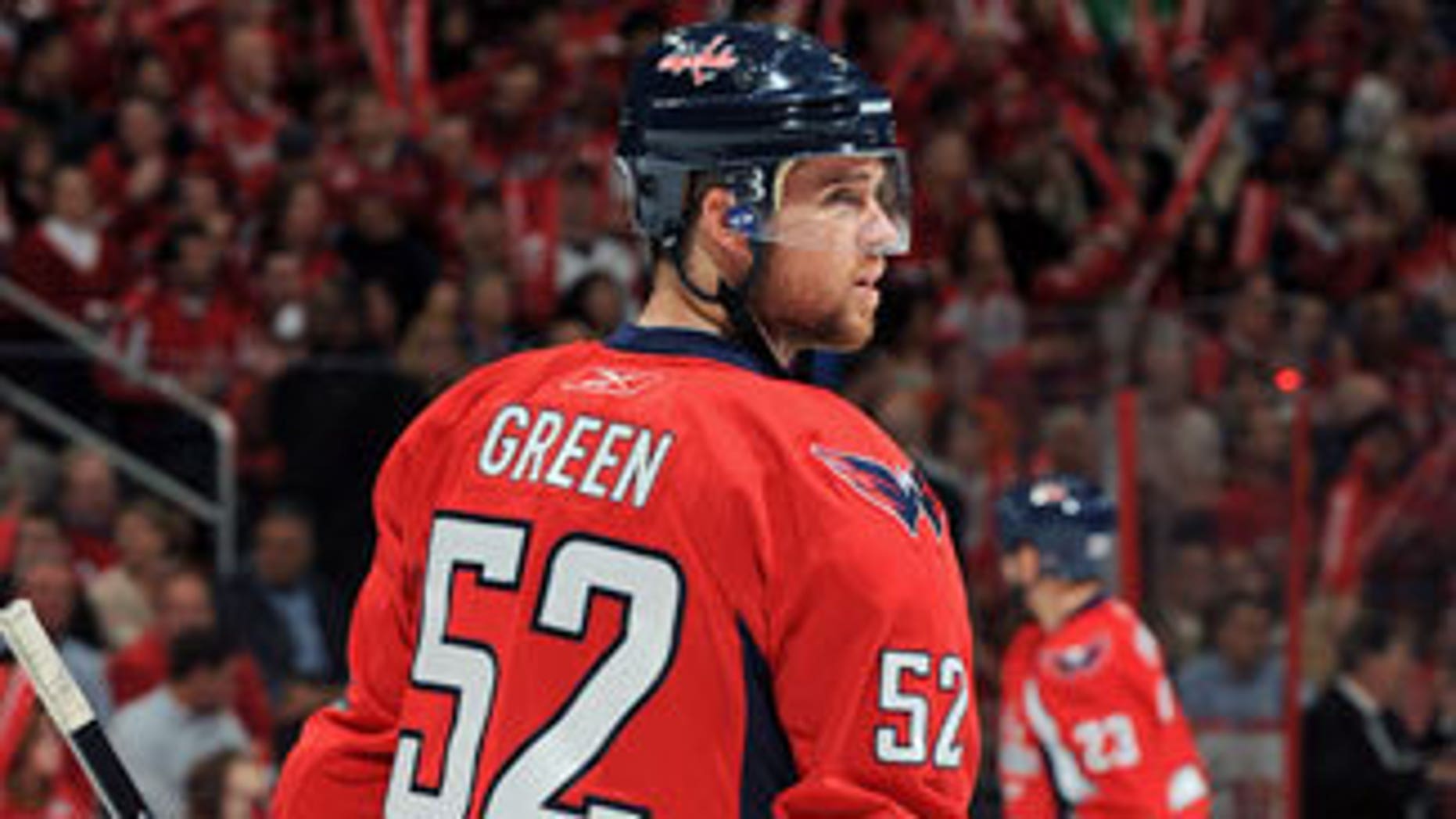 WASHINGTON -- Members of the Washington Capitals have the proper historical examples to draw upon -- personal examples from previous seasons plus a much more recent one courtesy of the Boston Bruins.
But make no mistake, the Capitals -- down two games to none and about to play the next two contests of this Eastern Conference Semifinal series against the Tampa Bay Lightning at St. Pete Times Forum -- are in a bit of a predicament.
Washington's power play has failed it in the first two games, and missed chances at burying the Lightning early became the Capitals undoing after unlucky bounces and the failure to succeed at minor details became a much bigger deal in a pair of one-goal defeats.
This is no ordinary road trip to Florida for the Eastern Conference's regular-season champions.
"We know it's a huge challenge and a huge task here," forward Mike Knuble said. "I think you've gotta embrace it, not be upset about what's happened. You've got to push forward and try to be better so I guess you do want to be a little upset, but not in a negative way -- use it to move forward.
Added John Carlson: "It's tough to be 100 percent positive, but I do think we have that feeling. I think we showed that we have that fire and that emotion coming back at the end of the game (Sunday). And that's what it felt like on the bench at that time is, you know, that it's possible; you know we're in these games. We should give ourselves a better chance to win every game, but at the same time that feeling of whether you go down a goal or you're up a goal you can still take control of the game and give yourself a chance."
While the Capitals were often unable to put distance between themselves and the New York Rangers in the opening round, goaltender Michal Neuvirth and the opponent's lack of offensive punch gave Washington enough time to find just enough offense to win and to do so in a series that was tighter than the five-game duration would suggest.
That hasn't been the case against the Lightning, who boast more offensive firepower with Martin St. Louis, Vinny Lecavalier and Steven Stamkos.
Washington's power play did just enough against New York, scoring three times while the Rangers converted only once.
But against Washington, the Capitals are 0-for-11 in the first two games of this series with the man advantage, and while the power-play time, combined with Tampa Bay's passive defensive approach, has allowed Washington to control the play for long stretches, the inability to finish chances has been critical.
"It's the same guys, the same ideas that we know have worked in the past," Knuble said. "It's a difficult time to go through a lull on the power play but at the same time I think we all realize what's happening and you do your best not to let it carry on or let it be too much of a factor moving forward."
Added coach Bruce Boudreau: "It's really frustrating. And believe me, we're not just sitting there as a group of coaches and saying, 'Oh, OK. It's not working.' We're going over these things with a fine-toothed comb. We're trying to make adjustments as we go. But it's those guys that have to do it. We all want it to happen, but it's not going our way. We're trying to make changes when we see things that aren't working. And we'll make changes again. And hopefully we'll get it right tomorrow."
A couple of the Capitals mentioned Boston's ability to come back against Montreal in the opening round after dropping the first two games at home as reason for hope. The Capitals have also done it themselves recently -- yielding the first two and three of four to start their series against the Rangers in 2009 before rallying for three straight wins.
If that isn't enough reason for hope, the Capitals will likely try to draw on what has been an adverse regular season by their recent standards. While Washington was able to claim the No. 1 seed in the Eastern Conference, it was only because of a strong start and an even stronger stretch run -- the 40-45 games in the middle of this season were often messy and quite the roller-coaster ride.
"It's not something that never happens," Matt Bradley said. "We're down two games, not where we want to be. But we've always battled back, especially with all the adversity we faced. So no reason we can't come back and win the series."
There is also similar history between these two teams. Washington won the first two games in 2003 against Tampa Bay but the Lightning rallied to take four straight and the series.
That series was also similar because of its quirk -- contests on back-to-back days for Games 3 and 4. Tampa Bay was able to take those two and ride the momentum to a series win.
The Capitals are now in the same place the Lightning were eight years ago. Game 3 in this series is Tuesday and Game 4 is Wednesday. Win one and there is a lot of momentum to be had for the next one.
This is a franchise not only with incredible expectations because of the first-place finish in this regular season, but because of the burden of past postseason disappointments. There is a chance to steal back command of this series in a span of about 27 or 28 hours, but it is also possible the flight home to Dulles International Airport in suburban Washington, D.C., could be the longest of the season.
"It is two games, and if there's a team that can do it, it's our team," Carlson said. "We got the guys in here – the work horses in here to do it. And I think back-to-back games will be good for us. We get hot here, and then it's back here for Game 5. We've got to do the same thing that they did to us really."