Canadiens forward Weise out for Game 6 with 'body injury'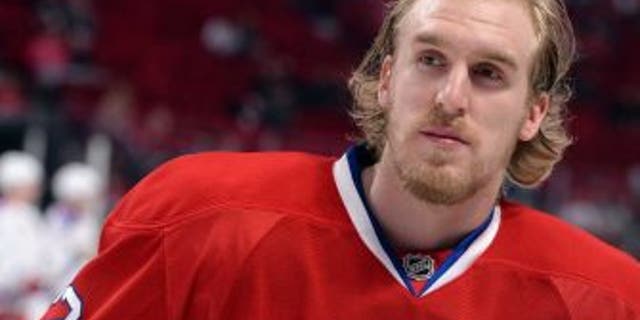 The Montreal Canadiens will look to send the Eastern Conference finals back across the border for Game 7 with a win against the New York Rangers on Thursday, but they'll have to do it without forward Dale Weise.
According to multiple reports, Weise will be out of the lineup for Game 6.
"You're presuming it's a head injury," Canadiens coach Michel Therrien said Thursday, according to Rich Chere of the Star-Ledger (N.J.). "You're not correct. …But right now he's got a body injury. He won't be able to play tonight."
Weise was staggered and looked wobbly following the hit from Rangers defenseman John Moore in Game 5, but later returned to the game after being cleared by doctors and spending time in a quiet room. In addition to drawing a match penalty on the play, Moore received a two-game suspension from the league for an illegal check to the head.
With Weise out, Brandon Prust will be back in for the Canadiens after a suspension forced him to miss the previous two games of the series; Prust's late hit in Game 3 left Rangers forward Derek Stepan with a broken jaw that needed surgery.
The categorization of playoff injuries is notoriously vague. The label of "body injury" for Weise's drew some criticism from hockey writers on Twitter.
The Associated Press contributed to this report.