Can Tom Brady overcome the Bündchen cold and dispel the curse of Gisele?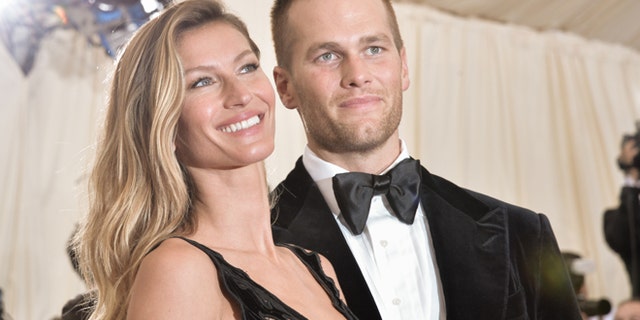 Call it the Brazilian flu.
New England's Tom Brady showed up at the Super Bowl's media day in Phoenix, Arizona, nursing a cold.
"I've had it for four or five days," he told reporters. "My kids got sick, and then my wife's pretty sick right now, so I brought it, unfortunately, to Phoenix."
In case you've been living under a deflated rock, Brady's wife is Brazilian supermodel Gisele Bündchen, with whom he has two children.
Brady also has a son with a previous girlfriend, the actress Bridget Moynahan.
The hunky quarterback remained optimistic about his performance on Sunday against the Seattle Seahawks.
"I'll be fine. I'll be good," he said.
Plenty of people, however, might find reason to worry.
Brady, who won three championships with the New England Patriots in three tries before he first went on a blind date with Bündchen in December 2006, has lost all three Super Bowls he's played in since.
But before you run out to bet on Seattle in the Big Game, keep in mind that, so far at least, the model is staying away.
"She's at home taking care of everybody, all the kids," Brady said, according to Us Weekly. "She's gonna come out this weekend."
Even once that happens, however, she isn't likely to want to get too close to her husband. Yahoo Sports is reporting that Brady is treating his cold with what he described as "old remedies," including a garlic-heavy diet.
Like us on Facebook