Cam Newton's first half vs. Raiders was the worst of his career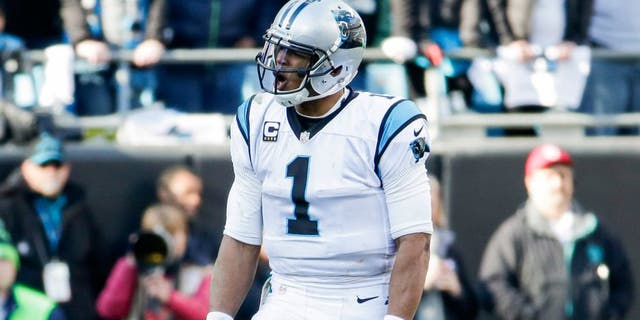 It couldn't get much worse for Cam Newton in the first half Sunday. The Carolina Panthers star completed just 3 of 12 passes for 18 yards -- the least amount of yards he's had in one half -- and an interception.
To make matters worse for the reigning NFL MVP, the pick was returned for a touchdown. With the Panthers trailing by 10, Newton dropped back on second-and-5 and appeared to be throwing a screen to running back Fozzy Whittaker. Raiders linebacker Khalil Mack read the play, leaped up and picked off the pass, returning it for an easy pick-6.
Newton, whose QB rating was 4.9, did run in Carolina's only touchdown before the half. The Panthers, who have won three of four heading into Sunday, trail 24-7. Will Newton turn it around in the second half?